North Carolina State Basketball: Are the Wolfpack being overlooked?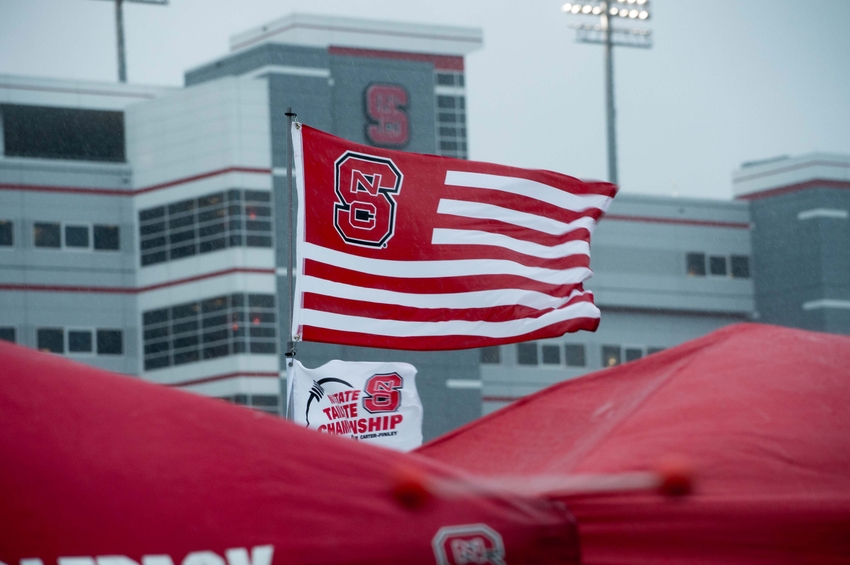 North Carolina State basketball head coach Mark Gottfried has his most talented team since he's been in charge of the Wolfpack.
North Carolina State had a disappointing season in 2015-16, going just 16-17 overall and failing to make the NCAA Tournament. There was a question about whether BeeJay Anya and Abdul-Malik Abu would return, and suddenly Wolfpack fans were in panic mode.
But like a cold front that comes through unexpectedly, the Wolfpack responded by adding recruits.
Mark Gottfried and North Carolina State landed one of the best recruiting classes in 2016. They snagged the top point guard in the class and one of the top five overall players in 2016, Dennis Smith Jr., before the 2015-16 season. Smith is athletic and explosive as can be. He's a fantastic scorer and has great bounce for a point guard.
After the season is when they started reeling in players to compliment Smith. Three-star forward Darius Hicks committed then five-star big man Omer Yurtseven did the same. Abu and Anya decided to return to school and the ball seemed to be rolling again.
Four-star point guard Markell Johnson committed to play for Gottfried and then came the signing of former SMU commit and four-star power forward, Ted Kapita.
All of a sudden, NC State fans had pure joy in their hearts for the upcoming season. I'm not sure I've ever seen a bigger turnaround from a team in that short amount of time – two five-stars, two four-stars and a three-star recruit.
But then the preseason rankings came along and somehow analysts forgot about NC State. How could they?
A freshman point guard (Dennis Smith Jr.) who may end up being the best point guard in the nation. Terry Henderson is returning after last year's injury (all you have to do is watch West Virginia tape from two years ago to understand how good he is).
After showing flashes of potential in his freshman season with the Wolfpack, Maverick Rowan is back. Torin Dorn, who won Conference USA Freshman of the Year, will be playing after sitting a year out due to the NCAA transfer rules.
Abu was a force on the glass and in the post last season. Anya is returning to give another season of rim protection. Kapita was signed and will be a big part of the team. And five-star center Yurtseven committed. The guy scored 91 points in a U-18 game.
Dick Vitale didn't even have NC State in his top 40 teams. One publication had NC State projected to finish 12th in the ACC, all the while forgetting Dennis Smith Jr. was on the Wolfpack. In the recent coaches poll, not only did NC State fail to make the top-25, but they also failed to receive a single vote of recognition.
How could this ever possibly happen? This is the most talented team coach Gottfried has yet to possess as a coach of the Wolfpack. There are weapons all over this team from top to bottom and the depth looks strong.
The only reason they may not be receiving love is because of their issues with NCAA. Here's what I mean: Yurtseven and Kapita have still not been cleared by the NCAA. There have been rumblings that Yurtseven will be cleared, but it hasn't been officially announced. There has been no update on Kapita. 
If they both aren't cleared, then all of sudden State has issues in the front court, especially with Lennard Freeman likely to red-shirt.
This would slide Rowan down to play some four, where he would likely get bullied by bigger, stronger opponents. And that's not his fault because it isn't his position.
Regardless of this, the Wolfpack should've received some votes somewhere. The Wolfpack are being overlooked (despite their youth) and they could prove everyone wrong. 
This article originally appeared on