North Carolina Basketball: Tar Heels rolled through season's first two weeks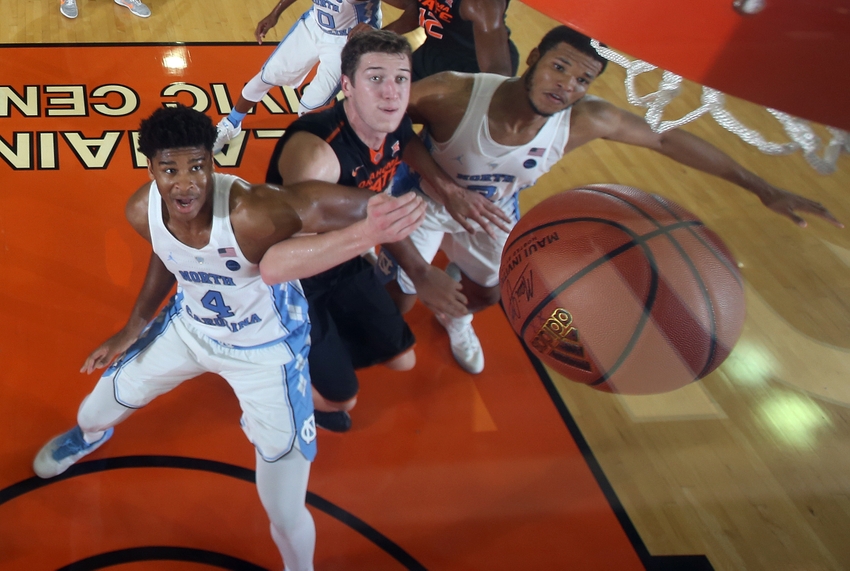 North Carolina basketball played like a true title contender in the season's first two weeks.
Has anyone had a better opening to the 2016-17 campaign than the North Carolina Tar Heels?
Michigan was in the mix before their 15-point loss on the road at South Carolina. Virginia has been awesome on defense, but they haven't really played anyone.
We can probably put Creighton, Baylor and Xavier in the mix, but even the Tar Heels have those squads beat.
Why?
North Carolina is 7-0. They ran through the Maui Invitational, defeating Chaminade, Oklahoma State and 16th ranked Wisconsin, and currently own a 27-point margin of victory.
Just think about that for a minute. The Tar Heels have beaten teams by an average of 27 points through their first seven games! They aren't playing bad basketball teams either. Chattanooga is one of the top mid-majors in the country. UNC beat them by 40. Wisconsin returned all of their players from a team that made the Sweet 16 last season. UNC beat them by 15 and they should have won by a lot more.
UNC Basketball: What We Learned from Maui
I questioned these same Tar Heels before the season even began. I didn't know if Kennedy Meeks could live up to his potential, if Isaiah Hicks could truly dominate in a big role and if Justin Jackson could start hitting shots. And then when Theo Pinson went down with a broken foot, I thought UNC was headed for a difficult first month of the season.
Boy was I wrong.
The Tar Heels are balanced, experienced, tough on both ends of the floor and all three of the players I questioned have risen their level of play.
Roy Williams' team has five players currently averaging double figures in the scoring department.
Joel Berry II, in particular, has been outstanding. He was expected to be one of the top point guards in the country in 2016-17 and so far, he is living up to the hype.
Berry is averaging 17.1 points, 4.3 rebounds and 4.3 assists per game. He's only giving the ball away 1.9 times per game and is shooting an efficient 56 percent from the field overall and 47 percent from downtown.
If the senior lead guard keeps this up, he could be in the mix for the Naismith Award at the end of the year.
But Berry carrying his play over from a terrific March Madness is not a surprise.
What is a bit of a surprise is that Jackson has been shooting the ball well, and Meeks and Hicks are carrying the front court with no concerns.
Jackson is averaging the second most points on the team and is hitting 47 percent of his shots, including an improved 33 percent from the field.
Meeks and Hicks are averaging a combined 28.3 points and 16.1 rebounds per game. On his own, Meeks is averaging a double-double, while shooting a solid 51 percent from the field. Hicks is shooting 65 percent from the floor.
And then there's Tony Bradley. The five-star freshman has been sensational off the bench, as he is averaging 10.7 points and 6.3 rebounds in 17.6 minutes a night.
It's too early to start crowning the Tar Heels (they have another test on Wednesday at Indiana and it's only been two weeks), but it's rather obvious that if they continue to play like this they will be the second best team in the ACC and a true title contender. No one can compare to the Tar Heels' dominance right now.
More from Busting Brackets
This article originally appeared on