Newton's Hot Second Half Leads Miami's 74-62 Victory over Penn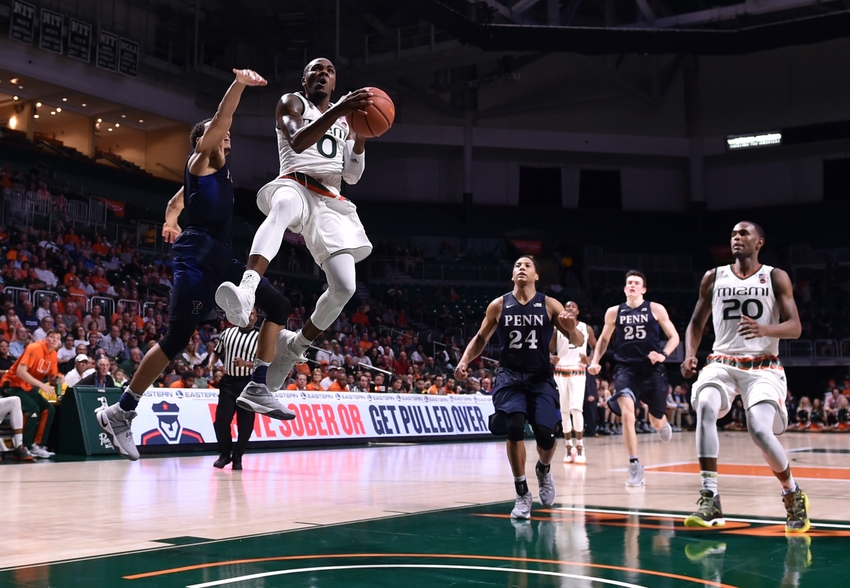 After shooting 1-8 in the first half, Ja'Quan Newton made five of his eight second-half field goal attempts and scored 16 of his 18 points after halftime to lead the Miami Hurricanes to a 74-62 victory over the Penn Quakers.
The Hurricanes freshmen led the way in the opening 20 minutes. Dewan Huell led Miami in the first half with nine points, Bruce Brown had six and DJ Vasiljevic had five. Miami led 28-23 at the half. The 'Canes offense never got going in the first half.
Miami shot 33 percent in the first half and made just one of their eight three-point attempts. Huell, Brown, and Vasiljevic combined to shoot 8-13 in the first half. Miami's upperclassmen shot 4-23.
The 'Canes pulled away with two big second-half runs. After Penn cut the lead to 30-26 early in the second half, Miami went on an 11-3 run to push their lead to 41-29. They added a 16-3 run to take a 59-38 lead with 10:28 left on a Bruce Brown three-point field goal.
Miami fell behind early in the game for the first time this season. After opening a 4-0 lead to begin the game, the Quakers scored eight consecutive points to turn a four-point deficit into a four point lead. The Hurricanes outscored Penn 24-15 in the remainder of the first half to lead 28-23 at intermission.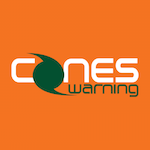 Apply to Canes Warning.
Start your application process by filling out the fields below
Starting Center Ebuka Izundu did not play with what was referred to as a "lower left extremity" that occurred in the Hurricanes victory over North Florida. Bruce Brown started in his place, as Jim Larranaga went with a smaller lineup,
Miami's Freshmen continue to make huge contributions as the Hurricanes prepare for their biggest test of the season Thursday against Stanford at the Advocare invitational in Orlando. Huell has been arguably their best player averaging 13.0 Points Per Game, 6.7 Rebounds Per Game, shooting 67 percent from the floor and making all seven of his free throws.
Huell is the 'Canes second leading scorer. Vasiljevic is averaging 11.7 PPG and has made nine of his 18 three point attempts. Brown has been one of Miami's most versatile players. He is averaging 9.7 PPG, 6.3 RPG, 2.7 APG, 1.7 SPG and 1.3 BPG. Add in an almost four to one assist to turnover ratio and Brown and his classmates have been exceptional.
Devon Reed continued to play well with 11 points and seven rebounds against Penn but had a tough afternoon shooting the ball. Reed shot just 3-12 from the floor and 1-7 on threes. His co-captain Kamari Murphy finished with six points and eight rebounds on 3-7 shooting.
Freshman Forward A.J. Brodeur led Penn with 16 points and eight rebounds but had five turnovers. Guard Caleb Wood was the only other Quaker in double figures with 11.
More from Canes Warning
This article originally appeared on