Nebraska Basketball Offers Talented 2019 Guard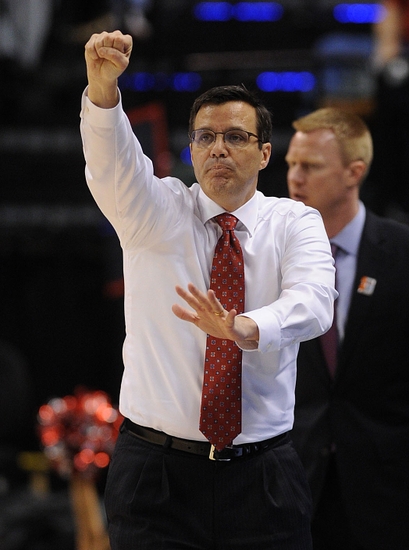 The Nebraska basketball team offered one of the state of Kansas' most talented players over the weekend.
Not only that, but it appears Nebraska basketball coach Tim Miles understands one of things that might attract a talented athlete to the school. Miles offered Harvey over the weekend while he hosted him for an unofficial visit and the pair took in the Nebraska football game as part of the visit.
The tactic is certainly a smart one. Harvey got to see not only the revamped facilities the Nebraska basketball team has been enjoying for the past few years, but also got to view the dedication of Husker fans up close and personal.
Considering just how tough the Nebraska basketball season might be, it's probably a good thing Harvey came in to watch the Huskers beat the Purdue boilermakers in football and improve to 7-0. The guard, from Topeka, Kansas is currently ranked as the second best player in the entire state by 247 Sports.
Already carrying an offer from the University of Kansas, it's going to be hard to beat out the Jayhawks. On the other hand, KU usually brings in so much talent, it's possible Harvey might get lost in the shuffle by the time he has to sign on a dotted line.
Maybe the Nebraska basketball team can even make some noise and show it really is on the upswing. The Huskers are certainly going to have staunch competition for him even if he doesn't become a Jayhawk. Creigton, Iowa, and Kansas State have all also offered him a scholarship in the last few months.
This article originally appeared on