Here's what it looks like right before Xavier Rathan-Mayes bowls you over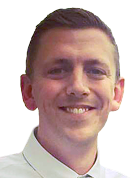 Early in the second half of Florida State's first-round NCAA tournament game against Florida Gulf Coast on Thursday, the Seminoles' Xavier Rathan-Mayes was chasing after a long pass that was just out of his reach. In his attempts to corral the ball, he went barreling into the row of photographers just past the baseline.
The photographer who took the brunt of the hit at least got a little value for his trouble — an excellent shot of Rathan-Mayes on the approach:
The image you see at the top is similar and was taken by USA Today's Kim Klement, who was next in the line and narrowly avoided getting it.
Ouch. But everyone's OK, and we got a great photo.