Bracket Watch: Ohio State, Texas flirting dangerously with the bubble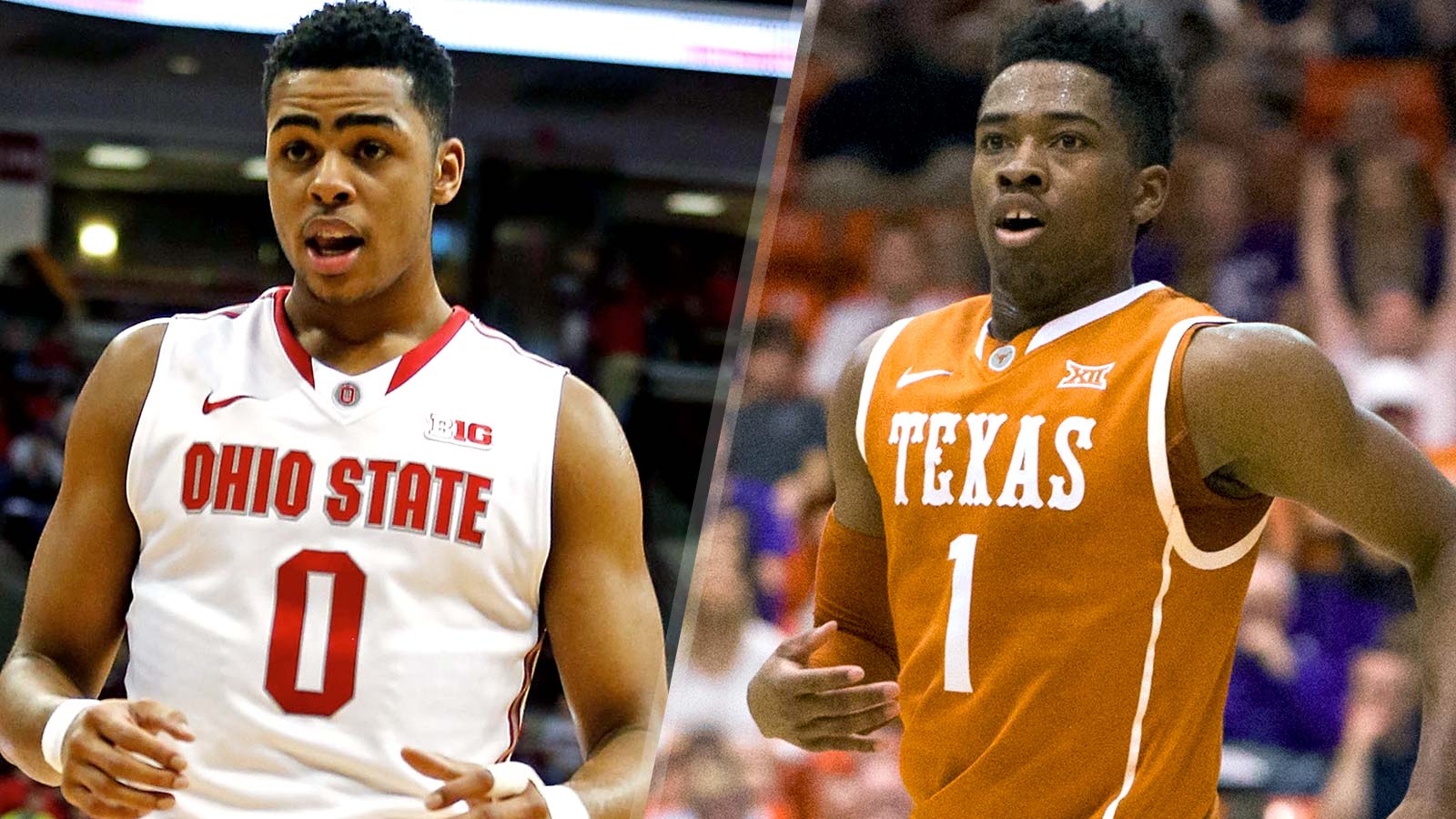 Contrary to what you might hear on television, teams will not play their way into or out of the NCAA tournament field in any one game the rest of the way, but they can build or hurt their cases based on how they finish off their resumes. A few squads in particular could really use at least a couple of finishing touches.
Take Ohio State, for example. The Buckeyes (19-8, 8-6 Big Ten), currently my last No. 8 seed, have long seemed a safe bet, especially after making appearances in the AP and coaches polls. But with less than three weeks to go, Thad Matta's team boasts just two wins over top-50 foes — Maryland and Indiana, both in January. Last weekend's loss to a .500 Michigan team did not help. Ohio State needs to win three of its last four to feel safe.
Texas (17-10, 6-8 Big 12), a projected No. 10 seed, is living dangerously. The 'Horns have now played 10 games against top-50 foes and won just one of them — Jan. 17 against West Virginia. Now, Rick Barnes' team has to visit West Virginia and Kansas back-to-back, followed by a home date with Baylor. The 'Horns need to win one of these at some point.
Finally, Dayton (20-6, 10-4 A-10), which went to last year's Sweet 16, is backsliding. Currently one of my last eight in, the Flyers suffered a brutal loss over the weekend to 9-16 Duquesne. In fact, Dayton has not beaten a top-100 team since Jan. 24, but it does close the regular season with three such foes.
Remember, there will inevitably be surprise conference tourney winners and 11th-hour hot streaks, so all teams currently in bubble territory would be wise to finish strong.
***
Editor's note: The bracket sets up as East vs. South, Midwest vs. West. It's based on games played through Feb. 23. Projected automatic berths (*) go to the current first-place team in each conference (in cases of first-place ties, the higher-rated RPI team gets the nod).
Selection Sunday is March 15.
East Region (Syracuse)

Seed

Team

Location

1

Virginia* (ACC)

at Charlotte

16

St. Francis NY* (Northeast)/Sacramento State* (Big Sky)

8

Ohio State (Big Ten)

9

LSU (SEC)

4

Baylor (Big 12)

at Seattle

13

Harvard* (Ivy)

5

Wichita State* (MVC)

12

Stephen F. Austin* (Southland)

6

West Virginia (Big 12)

at Pittsburgh

11

NC State (ACC)

3

Maryland (Big Ten)

14

Georgia State* (Sun Belt)

7

Ole Miss (SEC)

at Pittsburgh

10

Purdue (Big Ten)

2

Villanova* (Big East)

15

William & Mary* (Colonial)