Bracket Watch: BYU must beat Zags in WCC final to get off bubble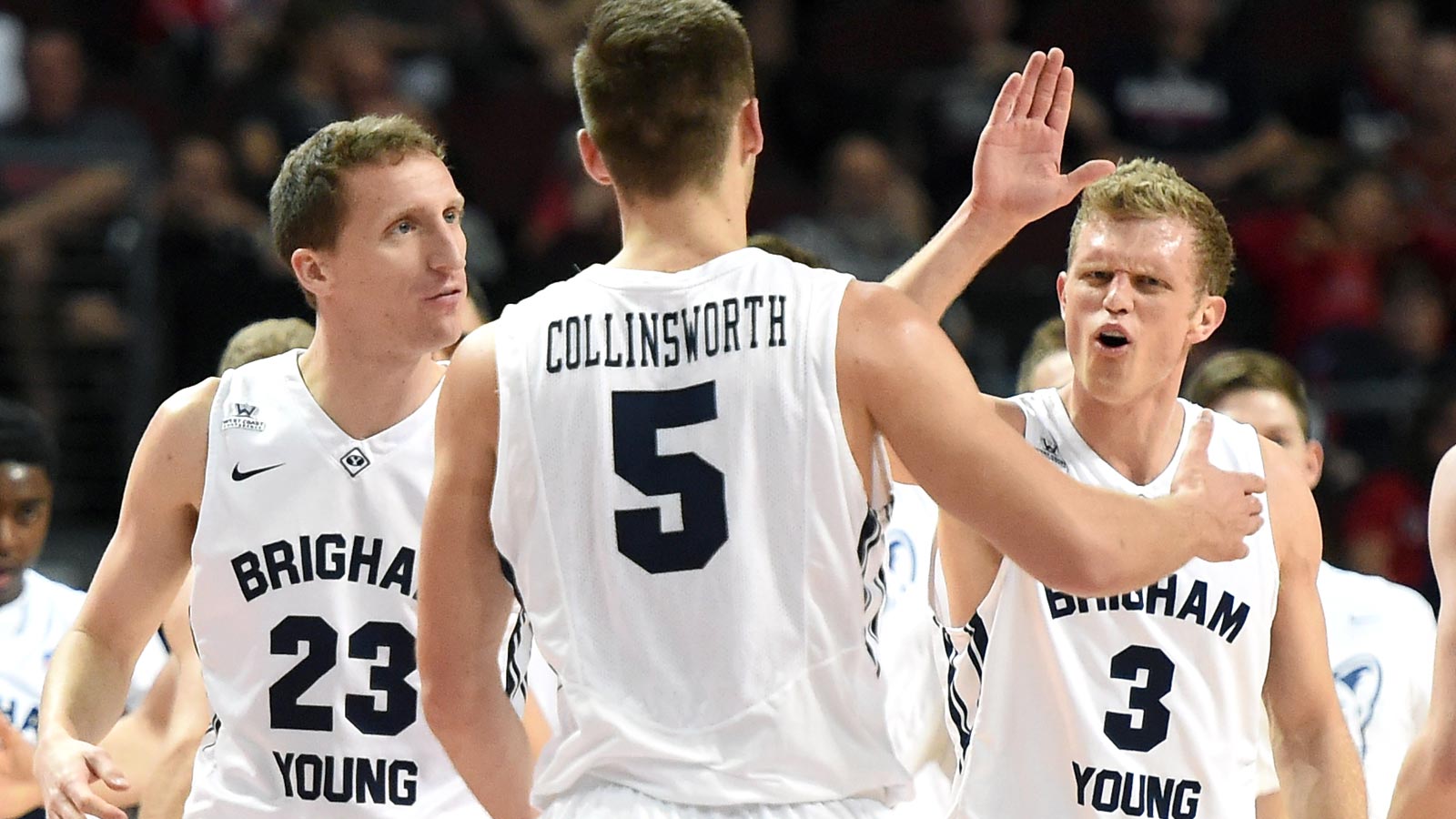 Gonzaga and BYU will clash in Tuesday night's WCC championship game. The Cougars, 25-8, can take themselves off the bubble completely if they knock off the 31-2 'Zags for the second time in two weeks. If not, they put their fate in the hands of the committee — which will not have an easy decision.
BYU, which trounced Portland 84-70 in Monday night's semifinal, is a prototypical "eye test" team. Led by stars Tyler Haws and Kyle Collinsworth, the nation's second-highest scoring team is incredibly fun to watch. It's ranked in the top 10 nationally in offensive efficiency and top 30 overall on KenPom.com.
On paper, though, BYU's resume is … meh. That Feb. 28 win at Gonzaga, while undeniably impressive, was the Cougars' only one all season against an RPI top 50 foe. A loss Tuesday would drop them to 4-6 against top 100 opponents, plus they've dropped three games to teams ranked 130th or lower.
But any team the committee looks at for those final few at-large berths will have its share of flaws. BYU's best hope is that committee members have been staying up late to watch its games.
I'll be updating this column daily between now and Sunday and providing quick analysis on Twitter and on FOX Sports 1 throughout the week. Enjoy the tourneys.
***
Editor's note: The bracket sets up as East vs. South, Midwest vs. West. It's based on games played through March 9. Teams that have secured official automatic bids are listed in ALL CAPS and denoted by the conference they won in parenthesis. Projected automatic berths (*) go to the current No. 1 seed in each conference tournament (or highest remaining seed).
Selection Sunday is March 15.
East Region (Syracuse)

Seed

Team

Location

1

Duke (ACC)

at Charlotte

16

NORTH FLORIDA* (won Atlantic Sun)

8

VCU (A-10)

9

LSU (SEC)

4

NORTHERN IOWA* (won MVC)

at Jacksonville

13

WOFFORD* (won Southern)

5

Butler (Big East)

12

Davidson* (A-10)

6

Utah (Pac-12)

at Pittsburgh

11

Boise State* (MWC)

3

Maryland (Big Ten)

14

NC Central* (MEAC)

7

SMU* (AAC)

at Omaha

10

Indiana (Big Ten)

2

Kansas* (Big 12)

15

COASTAL CAROLINA* (won Big South)