Grayson Allen gave the most Duke quote ever regarding boat shoes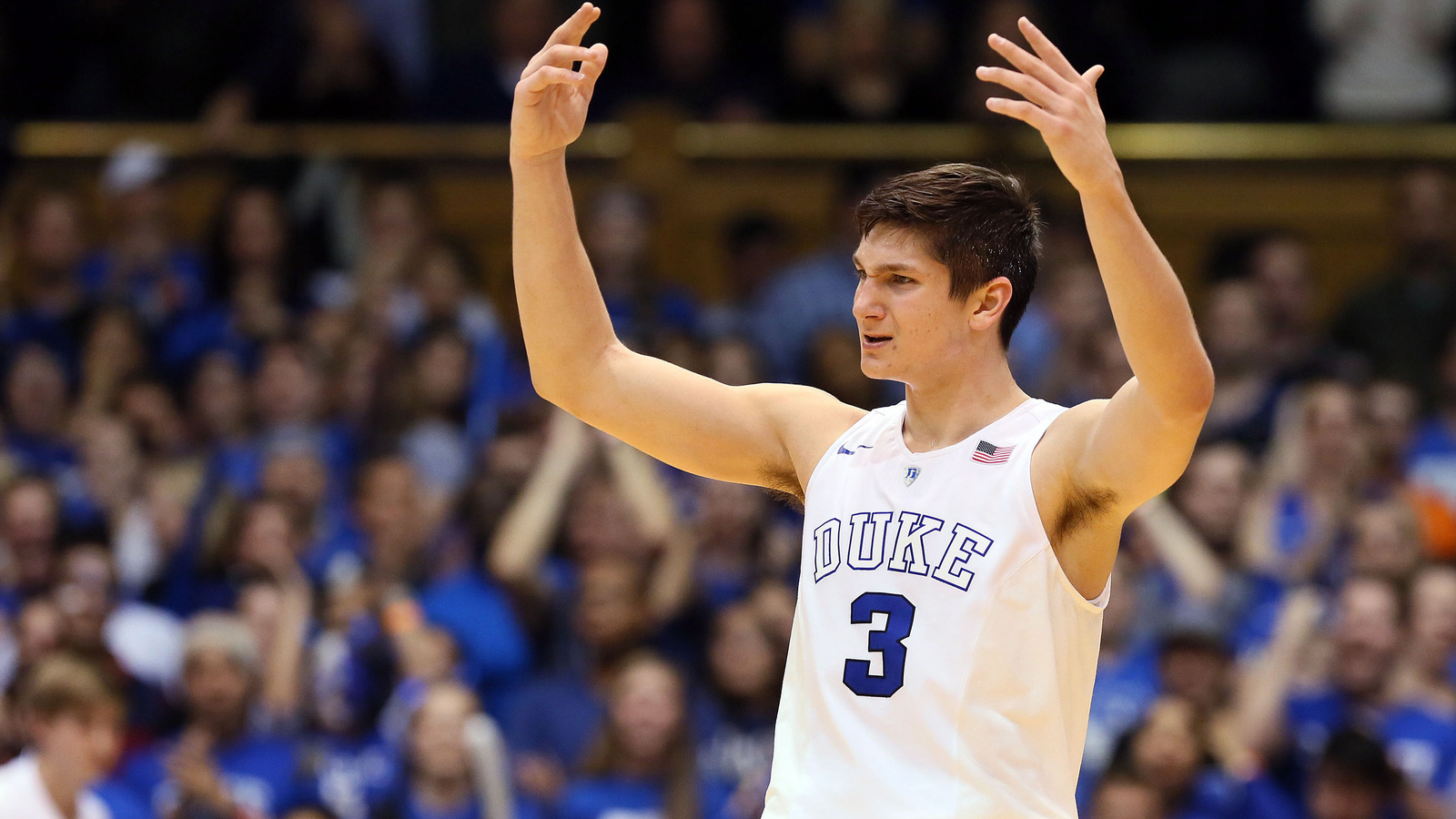 Even before Yale officially finished off its upset win over Baylor on Thursday afternoon, the Internet was already drooling with the Bulldogs' tantalizing second-round matchup with Duke.
No, the excitement had nothing to do with actual basketball, but instead with the tsunami of impending jokes that were coming when two of America's most elite — and at times insufferable — schools meet on the court.
Apparently, though, the matchup of Duke and Yale isn't just all cliches about caviar and cufflinks; there might actually be some truth to it, at least when it comes to one of the most high-profile players in the game.
That would be Grayson Allen, who, as we learned Friday, has an affinity for boat shoes. Not only did he actually used to wear boat shoes, but he apparently used to wear them with his uniform.
Lots of talk about boat shoes in both the Duke & Yale locker rooms. Grayson said he used to wear them with his HS uniform, but no longer

— Laura Keeley (@laurakeeley) March 18, 2016
That one tweet obviously raises so many questions, starting with: boat shoes before games? Really, Grayson? Even if it's true, that might be one you want to keep to yourself.
Although in Allen's defense, at least he doesn't take himself too seriously.
Not on social media, Grayson Allen said he's missed the Duke/Yale jokes.

"Twitter comes up with some great stuff, so I'm sure it's funny."

— Stephen Schramm (@stephenschramm) March 18, 2016
Oh Grayson, if you think this stuff is funny, you should have seen what Twitter said about you after you tripped all those guys earlier this season.