Bracket Watch: Projecting NCAA tournament field of 68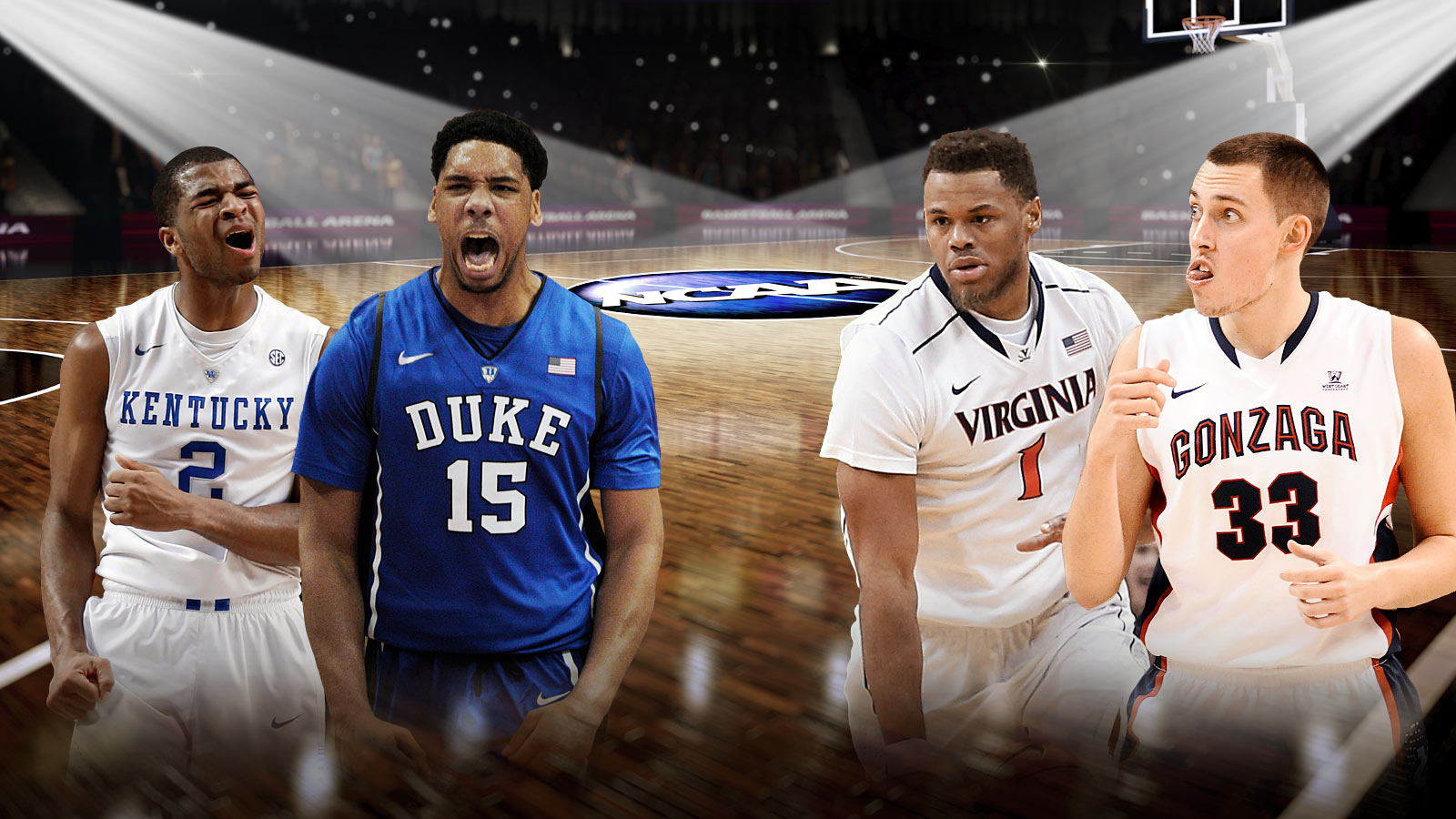 Welcome to my first projected NCAA tournament bracket of the season.
Check back for a new version every Tuesday and Friday between now and Selection Sunday.
Here are a few budding storylines to keep an eye on as the season progresses:
• Barring complete collapses, Kentucky, Virginia and Gonzaga have the inside track on three of the No. 1 seeds. Duke holds my fourth spot on the top line as of now, but Kansas and Villanova are not far behind.
• Interestingly, two of the three conferences with the most bids (seven apiece), the Big 12 and Big East, each have just 10 members. That's impressive depth. And in an interesting twist, one of the Big East's current co-leaders, 11-9 DePaul, is not even one of that league's seven.
• Finally, several regular NCAA tournament participants are on the outside looking in right now, most notably Syracuse and Ohio State. The Buckeyes could become an interesting case. They're 15-5 overall but 0-5 against top-50 foes and are hurt by a weak non-conference schedule.
This bracket is based on games played through Jan. 22. Projected automatic berths (*) go the current first-place team in each conference (in cases of first-place ties, I used the higher-rated RPI team).
Editor's note: The East and West regions are paired together, and Midwest faces the South.
Selection Sunday is March 15, with the first-round games taking place March 17-18 in Dayton, Ohio. The field of 64 starts play on March 19.
The Midwest Regional finals will take place in Cleveland on March 26 and 28. The West Regional finals will be in Los Angeles on the same days. The East will go down in Syracuse on March 27 and 29. The South will be in Houston on those same days.
The Final Four will be at Lucas Oil Stadium in Indianapolis on April 4, with the national championship game on April 6.
First four out: BYU, Alabama, Syracuse, Ohio State
East Region (Syracuse)

Seed

Team

Location

1

Virginia*

at Charlotte

16

Albany* / St. Francis*

8

Michigan State

9

Old Dominion

4

West Virginia

at Jacksonville

13

Northeastern*

5

Georgetown*

12

Harvard*

6

Texas

at Pittsburgh

11

St. John's / George Washington

3

Maryland

14

Iona*

7

Cincinnati

at Pittsburgh

10

LSU

2

Villanova

15

High Point*