Bracket Watch: Wisconsin steals No. 1 seed on Selection Sunday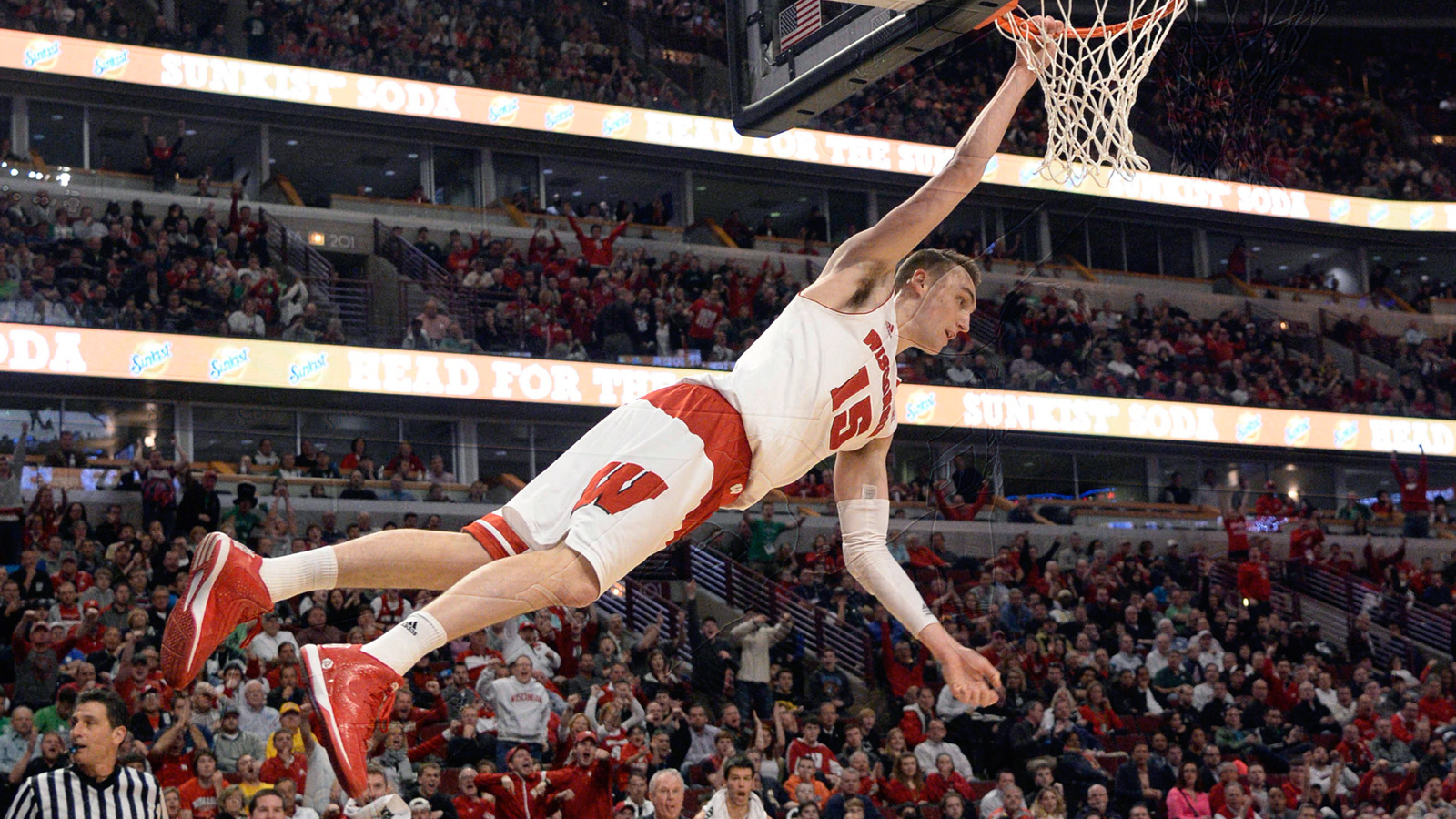 At long last, we've arrived at Selection Sunday. All those mock brackets I've been doing since January don't matter a bit now. Below is my best guess at the field of 68 heading into Sunday's conference tourney finals, parts of which I feel fairly confident about, and parts of which I might as well have flipped a coin.
The most difficult part was the last No. 1 seed. We know Kentucky (33-0) will be the No. 1 seed in the Midwest, and Villanova (32-2) has likely locked down the No. 1 seed in the East. I believe Duke (29-4) will land the third No. 1 seed in large part due to its road wins over fellow contenders Wisconsin (30-3) and Virginia (29-3). If the Blue Devils land in the South, the committee will then pick between the Badgers, Cavs and Arizona (31-3) for the West. None of the three would surprise me. I chose Wisconsin by a thread over the other two.
I also moved Iowa State up to a No. 2 seed following its run through the Big 12 tournament. The Cyclones (13 RPI top-50 wins) and regular-season champ Kansas (12 top-50 wins) have similarly stacked resumes, so much so that I bumped 32-2 Gonzaga off the No. 2 line. I could be grossly underestimating the committee's respect for the 'Zags. Or, maybe they're doing the same for ACC tournament champ Notre Dame.
As for bubble teams, bid-thief Wyoming's Mountain West tournament win knocked fellow MWC team Boise State out of my field. I do not believe any bubble team I haven't already included has a chance to crack the field, but it is possible Boise and BYU are safe and, say, Ole Miss and Texas will get popped instead.
Enjoy Selection Sunday.
***
Editor's note: The bracket sets up as East vs. South, Midwest vs. West. It's based on games played through March 15. Teams that have secured official automatic bids are listed in ALL CAPS and denoted by the conference they won in parenthesis. Automatic berths denoted with an asterisk.
Last four in: Colorado State., Texas, Ole Miss, BYU
East Region (Syracuse)

Seed

Team

Location

1

VILLANOVA* (won Big East)

at Pittsburgh

16

MANHATTAN* (won MAAC)

8

Oregon (Pac-12)

9

Dayton* (A-10)

4

Oklahoma (Big 12)

at Columbus

13

HARVARD* (won Ivy)

5

Louisville (ACC)

12

BUFFALO* (won MAC)

6

Providence (Big East)

at Pittsburgh

11

Temple (AAC)

3

Maryland (Big Ten)

14

EASTERN WASHINGTON* (won Big Sky)

7

Iowa (Big Ten)

at Charlotte

10

LSU (SEC)

2

Virginia (ACC)

15

ALBANY* (won America East)