NCAA Basketball: Under-evaluated headlines of the week (Wendell Carter to Harvard?)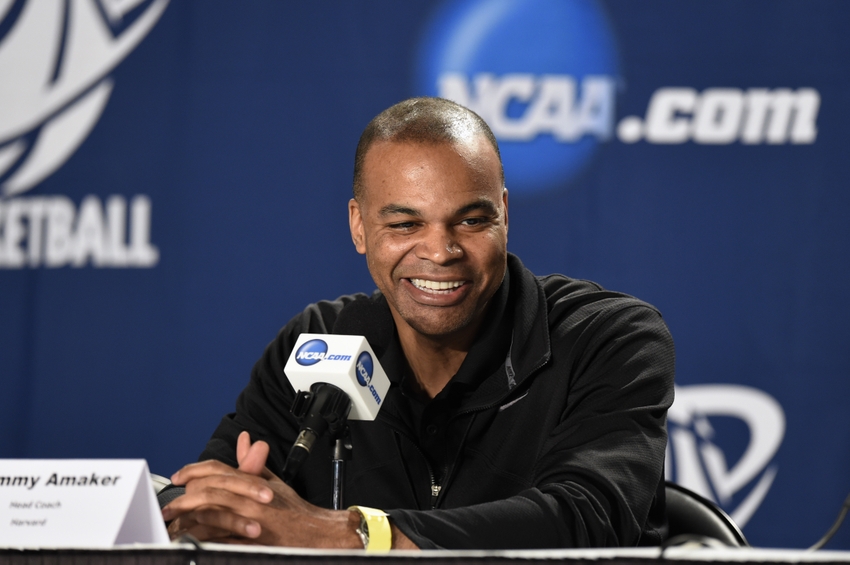 What are the top under-evaluated headlines of the week in NCAA basketball?
It's now the end of September. Recruits are taking visits, teams are starting fall practices relatively soon, coaches are approaching crunch time and fans are increasingly gaining excitement as the regular season is just a month and a half away.
Just think, very soon we will be evaluating teams on the court and players will begin to either stand out or become bust material.
We cover all the major headlines and preview the world of college basketball here at Busting Brackets, but every week there will be under-evaluated storylines that need some extra attention.
Sure, they may not be breaking news stories, similar to a monster commitment or a surprising transfer, but they are important in terms of tracking your favorite recruit, team, player or even coach.
In the lead up to the start of the college basketball regular season in mid-November, Busting Brackets will have those under-evaluated headlines covered at the end of every week.
This week we continue with four stories, including an injury to a player that was just reinstated and a highly touted recruit who is down to four schools.
4. Victor Uyaelunmo to USC
The USC Trojans made the NCAA Tournament last year and the program seemed to be headed in an upward direction due to the plethora of young talent that was mixed with experienced veterans.
While the Trojans still have a ton of talent and are not headed towards a rebuild any time soon, they are nearly in the same position as last year. Instead of potentially becoming a Pac-12 title contender in 2016-17, the Trojans have to deal with the unexpected losses of Nikola Jovanovic and Julian Jacobs.
They still should make the Big Dance, but competing with Oregon and Arizona for the Pac-12 title is very unlikely.
If the Trojans want to eventually become one of the most feared teams in their league, the youngsters must develop in 2016-17 and they must continue to recruit at a high level.
Andy Enfield is not disappointing with his end of the bargain, as the head coach added four-star 2017 center Victor Uyaelunmo on Friday.
The 6'11", 210 pound Miami, FL native chose the Trojans over UConn, Florida, Florida State, Georgetown, Miami, SMU and Wake Forest, among others. He is not ranked in ESPN's top 100, however, he is the 8th best player in the state of Florida and the 16th best player overall at his position in the class of 2017.
While this isn't a game changing pick-up for USC, Uyaelunmo has impressive size, promise, length and mobility. He can provide an extra presence in the painted area as both a rebounder and shot blocker. Even though he's still raw, he is a true center that can improve to the point where he can dominate on the interior.
This was USC's second addition in 2017 (Jordan Usher was the first), so the Trojans aren't changing one thing about their approach on the recruiting trail.
3. Seton Hall frosh loses 32 pounds
Two key back court contributors, Isaiah Whitehead and Derrick Gordon, are not members of the Seton Hall Pirates anymore.
Whitehead is now playing in the NBA for his hometown Brooklyn Nets, while Gordon is pursuing a career as a firefighter in San Francisco.
This means that Kevin Willard and company need all the help they can get at both guard spots. Khadeen Carrington, Wake Forest transfer Madison Jones and Kansas State transfer Jevon Thomas (not eligible until December) will provide a veteran punch, but the freshman, Eron Gordon and Myles Powell, must add scoring and outside shooting.
Powell, a four-star shooting guard from Trenton, NJ, has been working his tail off this summer to take his game to the next level.
32 pounds! That's impressive.
Normally freshman don't transcend their body in the matter of one off-season, but Powell knows he'll have a major role on this 2016-17 Pirates roster.
While Powell is one of the top shooters in the class of 2016, he doesn't have the athleticism, speed and quickness of his counterparts. By getting in better shape, that will likely improve his stamina, conditioning and ability to make more plays off the bounce.
Just think of how drastically Powell can change the complexion of his game and body if he stays at Seton Hall for all four years.
2. Reggie Lynch injured…already..
Minnesota junior center Reggie Lynch was recently reinstated from a suspension in relation to his arrest on suspicion of criminal sexual assault.
In August, the Hennepin County Attorney's Office announced it would not be filling charges against Lynch, and the school completed their own investigation into the matter later in the process.
The Golden Gophers will have Lynch in their starting lineup in 2016-17, but he is dealing with a bit of a setback. The 6'9″ center has already injured his left knee and will miss the next month of practice.
Lynch should be back in time for the November 11 season opener versus UL-Lafayette, although after not playing a full year and missing valuable practice time this summer, the big man could be awfully rusty when he returns.
The Edina, MN native is a key piece to the Gophers' front court. He averaged 9.5 points, 5.4 boards, 2.8 blocks and shot 51 percent from the field in 2014-15 with Illinois State. He shot 58 percent from the field in 2013-14.
In addition to Lynch, the Gophers have Eric Curry, Davonte Fitzgerald, Michael Hurt, Jordan Murphy and Bakary Konaté in their front court.
As long as the Gophers have Lynch up to full speed by conference play, they should be in an excellent position to improve on their 2-16 Big Ten record from last season.
1. Wendell Carter cuts list down to four
Just two weeks ago Mohamed Bamba visited the Harvard Crimson unofficially. This past week, Tommy Amaker and company found out that they made 2017 five-star power forward Wendell Carter's top four.
Carter, who is ranked 3rd in ESPN's top 100 and is the top power forward in the class, is down to Duke, Georgia, Georgia Tech and Harvard. The Blue Devils are the clear favorite, as they are trying to land a package deal that consists of both Carter and shooting guard Gary Trent Jr., but Harvard continues to lurk in the background for five-star talents.
It's unlikely for the Crimson to receive a commitment from either Bamba or the 6'9″ Carter. However, it's fairly obvious that these top prospects are actually considering the school based on the school's academics, their recent basketball success and how highly thought of Amaker is in the basketball community.
In fact, in 2016, Harvard has a heck of a class that consists of four players that are currently ranked in ESPN's top 100, Chris Lewis, Robert Baker Jr., Seth Towns and Bryce Aiken. They also have two three-star talents in Justin Bassey and Henry Welsh.
It only takes one unique five-star prospect to spurn the odds and commit to one of the most prestiges universities in the world.
This article originally appeared on