NCAA Basketball: Under-evaluated headlines of the week (Cut down edition)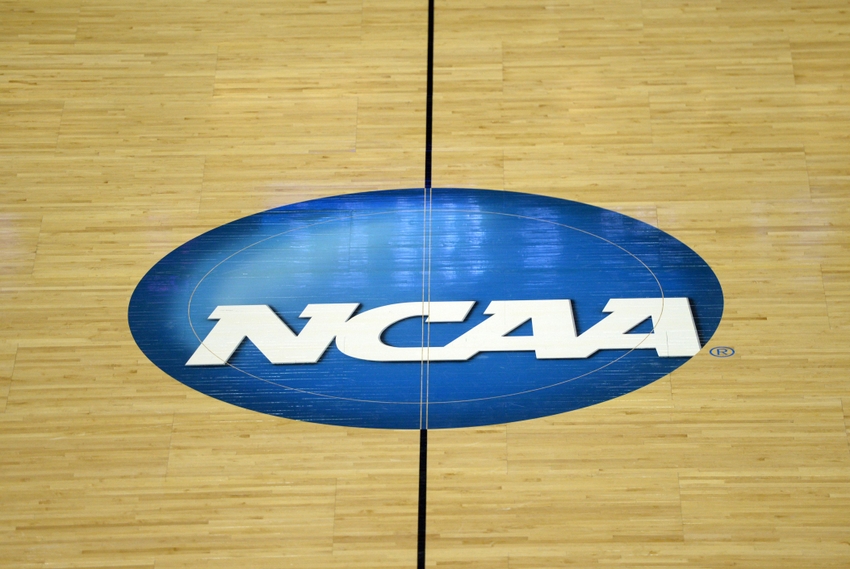 Two ESPN top 30 2017 NCAA basketball recruits have cut their lists down to five schools.
It's now the beginning of September. Recruits are taking visits, teams are settling into school for the fall semester, coaches are approaching crunch time and fans are increasingly gaining excitement as the regular season is just over two months away.
Just think, very soon we will be evaluating teams on the court and players will begin to either stand out or become bust material.
We cover all the major headlines and preview the world of college basketball here at Busting Brackets, but every week there will be under-evaluated storylines that need some extra attention.
Sure, they may not be breaking news stories, similar to a monster commitment or a surprising transfer, but they are important in terms of tracking your favorite recruit, team, player or even coach.
In the lead up to the start of the college basketball regular season in mid-November, Busting Brackets will have those under-evaluated headlines covered at the end of every week.
This week we continue with four stories, including a couple of lists that were cut down to five, a skilled high school prospect who is transferring West and a explosive point guard who is officially back.
4. Paul Scruggs transfers to Prolific Prep
Paul Scruggs, a 6'3″, 190 pound point guard from Indianapolis, IN, has opted to transfer from Southport High School (in his hometown) to Prolific Prep in Napa, CA.
Scruggs passed on the opportunity to play in front of family and friends and win Mr. Basketball in the state of Indiana. Instead, he will now attend a pop-up school and play with 2017 five-star recruit Gary Trent Jr.
Prolific Prep does not have it's own academic system. Basically, the "school" sends it's players to a different location to take classes.
For one thing, Scruggs is transferring to a school that didn't exist three years ago. For another, Prolific Prep isn't a school at all. It's a basketball team that sends its players to a Catholic school in Napa, Justin-Siena High School.

Prolific Prep has a website and a Twitter page, but no physical address.

You hear me? Paul Scruggs just transferred to a P.O. box.

"Recruiting has gotten weird, we all know that, but this is too much," another college coach told me. "Transferring one month into your senior year? That's weird. Going across the country? That's weird."
According to the article by Gregg Doyel, the transfer may have come as a result of a fractured relationship between Scruggs' high school (Southport) and his AAU program (Indy Hoosiers).
In a sense, this could be a positive for Scruggs as he will play alongside a future NBA prospect in Trent, while also playing more of a national schedule. Sure, he misses out on the opportunity to win Mr. Basketball and develop an even stronger relationship with local schools, Indiana and Xavier, but he is certainly not lacking the offers.
The 28th player in ESPN's top 100 for the class of 2017 has Indiana, Kansas, Kentucky, Louisville, Michigan State, Ohio State and Xavier on his list.
3. Dennis Smith Jr. cleared for basketball activities
North Carolina State won't have the luxury of Anthony "Cat" Barber at the point guard position in 2016-17.
All is well and good in Raleigh though, as five-star point guard Dennis Smith Jr. has been cleared for all basketball related activities.
The Fayetteville, NC native suffered a torn ACL at the Adidas Nations in Los Angeles last summer, but has recovered nicely and should be 100 percent by the time the season rolls around in November.
In fact, Smith went back to the Adidas Nations this summer and competed against his fellow college stars. He showed off his explosiveness, quickness and athleticism, with multiple reporters that attended the event raving about how Smith didn't look like he was coming off a serious injury.
Mark Gottfried actually had to limit Smith's exposure over the course of the event, as he wasn't officially fully cleared yet.
With Smith ready to play, the Wolfpack will have a fill in for Barber and will have one of one top point guards in the ACC. Smith will be lethal in pick-and-roll situations with fellow freshman Omer Yurtseven, while also giving the team an opportunity to play fast and get easy buckets in transition.
2. Matt Coleman inching closer to decision
2017 five-star point guard Matt Coleman is a part of a 2017 point guard class that is one of the weakest in recent memory. The players at the top – Trevon Duval, Trae Young, Coleman, Tremont Waters and Quade Green – are all rising stars, but only Duval is a true one-and-done prospect.
Regardless, Coleman is going to find himself playing college basketball at a high major level. On Friday, the 6'1″, 174 pound lead guard from Norfolk, VA cut his list down to five: Duke, Kansas, Syracuse, Texas and Stanford.
The interesting aspect of this is that Duval, the top lead guard in the class, does not have Duke (or even Kentucky) on his list. Instead, Coach K has been heavily in the mix for Coleman, Green and Young.
Duval has eligibility questions, but his talent is off the charts and other top schools like Kansas and Arizona are still in the mix for his services.
While that's important information to grasp, we are here to talk about Coleman, who is dynamic with the ball in his hands. Any of these five schools will be lucky to have the Oak Hill Academy prospect, as he has the burst, change of pace and speed to lead an offense.
Coleman can knock down shots from the perimeter and the mid-range (needs to be more consistent), but he is elite when playing in an up-tempo system. He is capable of breaking down players off the dribble and making the proper passes to his teammates.
Sometimes he can get wild and turn the basketball over, but he has a good feel for the game and even competes hard defensively despite his lack of size and strength.
Coleman is definitely a top five point guard in the class of 2017.
1. Kevin Knox down to five
After watching five-star forward Kevin Knox perform in the FIBA U-18 World Championships this summer, I was blown away by his versatility and ability to put the ball basket.
Knox, who is currently ranked 7th in ESPN's top 100 for the class of 2017, has offers from virtually every high major school that you can think of.
But on Friday, Knox opted to cut his list down to five schools, Duke, North Carolina, Kansas, Kentucky and Florida State, with a decision looming in the near future.
If your wondering why the Tampa, FL native has Florida State on his list, Knox's dad played football for the Seminoles. His father was a wide receiver on the 1994 national championship team and was eventually selected in the sixth round of the NFL Draft.
That doesn't necessarily give Florida State an edge over the four other blue bloods, but it does give them an outside shot at reeling in the 6'8″, 203 pound forward.
247's Crystal Ball has Duke reeling in the talented prospect. In fact, the Ball reads 100 percent in Duke's favor.
So what would any of these five programs be getting by landing Knox?
A future NBA lottery selection.
First, Knox has the physical tools to match-up with any player across the country. He's long, lean, tough, athletic and quick for his size. He has terrific instincts for a youngster and always seems to be find the ball. Because of these traits, Knox can guard multiple positions defensively.
Secondly, he's very skilled. Knox is aggressive on the defensive glass, as he can grab a rebound and start a fast break due to his ability to hand the ball and make the proper play at the proper time. He can play numerous positions offensively because of his improving mid-range and three point shooting touch. Knox can score in transition and is also a solid straight line driver.
While he is still working on his consistency, strength and shot creativity, Knox is a special player that is more than likely headed to a blue blood program in 2017.
This article originally appeared on