NCAA Basketball: Top five 2016-17 junior college transfers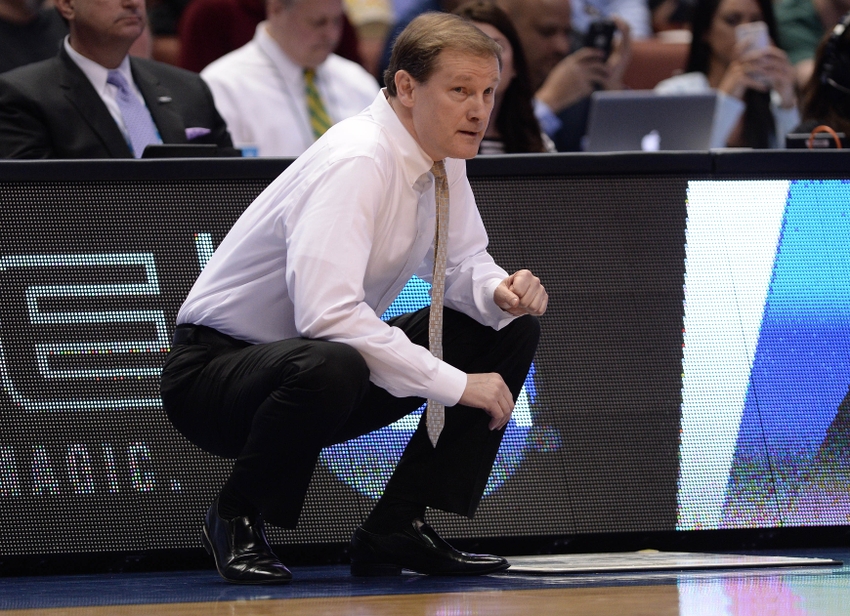 Who are the top five junior college transfers that we should keep an eye on during the 2016-17 NCAA basketball season?
Junior college transfers are not going to receive the same ink as four or five-star recruits or massive transfers like Austin Nichols at Virginia or Andrew White at Syracuse.
However, JUCO talents bring a combination of experience (at least one year of college basketball at a lower level) and talent that cannot be provided by freshman and some transfers.
Jonathan Mulmore (Georgetown), Braian Angola-Rodas (Florida State), Donovan Jackson (Iowa State), Emmitt Holt (Providence) and Darrlyn Willis (Wichita State) are just some of the other junior college names that didn't make this list that will have an impact throughout the world of college basketball.
The players mentioned above will slid into key roles on their respective teams, as will others across the country. But each player that made it onto this list could develop into one of the top talents on their respective rosters.
They aren't going to lead their teams to NCAA Tournament appearances by themselves, but they will certainly provide a lift or boost to help their teammates reach the ultimate goal. So without further ado, here are the top five junior college transfers for the 2016-17 basketball season.
5. Freddie McSwain Jr., Indiana Hoosiers
As a 6'6″, 215 pound small forward, Freddie McSwain Jr. will help Tom Crean and company overcome the loss of former wing Troy Williams. McSwain is still battling a knee injury, but his freak athleticism, physical tools and versatility is perfect for Indiana's system.
Last year at Neosho County Community College, McSwain averaged 10.4 points, 7.7 rebounds and 0.9 assists per game. He shot 61 percent from the free throw line, 27 percent from beyond the three point line and a highly efficient 59 percent from the field overall.
McSwain helped lead Neosho County to their first ever junior college national tournament appearance. He put up averages of 13.3 points and 12.0 rebounds per game during the tournament and earned Region VI tournament MVP honors.
He clearly needs to work on his consistency from the perimeter (his low free throw percentages certainly don't help his case of improving) and his playmaking ability. However, McSwain is still learning the nuances of the game given that he didn't start playing organized basketball until he was a junior in high school.
As he continues to mature as a player, McSwain will be able to show off his full arsenal on the offensive end. He's already a solid scorer and a terrific rebounder, and will combine with OG Anunoby to give the Hoosiers flexibility at the four and five positions.
4. Niem Stevenson, Texas Tech Red Raiders
Chris Beard's Texas Tech Red Raiders have one of the oldest and deepest rosters in the country. One player that adds to the mix is 6'5″, 205 pound guard, Niem Stevenson.
Stevenson will likely come off the bench as an extra body in the Red Raiders' rotation, but he can be much more than that as the season moves along. Once he adjusts to the higher level of play, Stevenson will likely show off his scoring mentality.
Texas Tech needs a player that can score a clutch bucket in a key situation or create when the shot clock is winding down, so Stevenson is exactly the right guy to have.
In 2015-16 at Seward County Community College, Stevenson averaged 24.7 points (including 20 plus points in 24 games), 6.9 rebounds and 2.2 assists per game. He also shot 51 percent from the field, 37 percent from downtown and 68 percent from the free throw line. Stevenson earned two NJCAA All-American selections and was a two-time runner up for the Jayhawk Conference Most Valuable Player award.
Even dating back to high school, Stevenson was always a "bucket getter" first. He dropped 25 points in his senior season at Ranchview High School and earned All-State honors.
At Texas Tech, Stevenson will make life easier guards Devon Thomas and Keenan Evans. He will create a security blanket that will be needed in Big 12 play. If there's one person that shouldn't be overlooked on Beard's roster, it's Stevenson.
3. Bashir Ahmed, St. John's Red Storm
With just one senior on their roster, Bashir Ahmed provides an added dose of experience to a team that is trying to rebound from one of the worst seasons in program history.
Ahmed is built like a tight end, as he stands at 6'7″, 210 pounds. His power, strength and force gives him the ability to attack consistency on straight line drives and finish through contact in the paint. He can be a crafty finisher at the rim and has the potential to knock down shots consistently from the perimeter.
On defense, Ahmed is also a force. Because of his physical tools, he can match-up with numerous different positions and keep ball handlers in front of him. He tends to grab and foul, but trying to attack him off the dribble is like running into a brick wall.
In his last season at Hutchinson Community College, Ahmed was an NJCAA First Team All-American and was the Jayhawk Conference Most Valuable Player. The versatile forward averaged 20.1 points, 8.1 rebounds and dished out 2.2 assists per game, while shooting 45 percent from the field, 34 percent from beyond the arc and 75 percent from the free throw line.
Ahmed will be able to create mismatches at both the three and the four position. This will give St. John's the opportunity to make more plays in transition and be more successful in year two of Chris Mullin's space-and-pace system.
2. Jaylen Barford, Daryl Macon, Arkansas Razorbacks
Arkansas has three JUCO transfers joining their roster in 2016-17 (Arlando Cook is the third). We couldn't separate Jaylen Barford and Daryl Macon, who were both stars in 2015-16 on their respective junior college teams.
Barford, a former member of Motlow State Community College, is a 6'3″, 202 pound talent who can play either guard position. He was a NJCAA First Team All-American last season, averaging 26.2 points, 7.2 rebounds and 4.7 assists per game. He was also ranked as the top JUCO prospect in the country by 247sports.
Macon is also a 6'3″ guard, however, he weighs just 185 pounds. The former Holmes Community College product averaged 23.0 points, 4.1 rebounds and 3.1 assists per game, while shooting 46 percent from the field, 37 percent from downtown and 89 percent from the free throw strike. Macon was ranked as the third best JUCO prospect by 247sports and earned NJCAA Third Team All-American honors in 2015-16.
Both Barford and Macon will combine with Anton Beard, Dusty Hannahs and Manuale Watkins to form one of the most dangerous backcourts in the SEC. Barford and Macon could play together, or either guard could be a compliment to the team's returning leading scorer Hannahs.
1. Kavell Bigby-Williams, Oregon Ducks
Dillon Brooks. Chris Boucher. Jordan Bell.
Oregon's front court is already loaded with versatile players that can make plays on both ends of the court.
In 2016-17, they are also adding who I think is the best JUCO transfer in the country: Kavell Bigby-Williams.
The 6'11", 230 pound forward from London, England averaged an absurd 16.8 points, 13.6 rebounds and 5.6 blocks per game with Gillette (Wyo.) College last season. Bigby-Williams also shot 59 percent from the field, 62 percent from the free throw line and 31 percent from downtown.
He was named the 2015-16 NJCAA Spalding NJCAA Division I Player of the Year and led the country in block shots (211 total). The England native recorded five triple-doubles throughout the season, including a 22-point, 16-rebound, 12-block day (!) against Casper.
With Brooks currently battling a foot injury, Bigby-Williams presence will be very important during the non-conference portion of the schedule. The Ducks have match-ups against Baylor and Valparaiso on November 15 and 17 respectively before they travel to Hawaii for the loaded Maui Invitational.
Brooks is not expected to play in any of those games, so Bigby-Williams will have to score in the paint, rebound and block shots on defense. He'll have help on the interior, but his play off the bench cannot be underestimated.
This article originally appeared on