NCAA Basketball: Louisville, Memphis to play neutral site game at MSG in 2017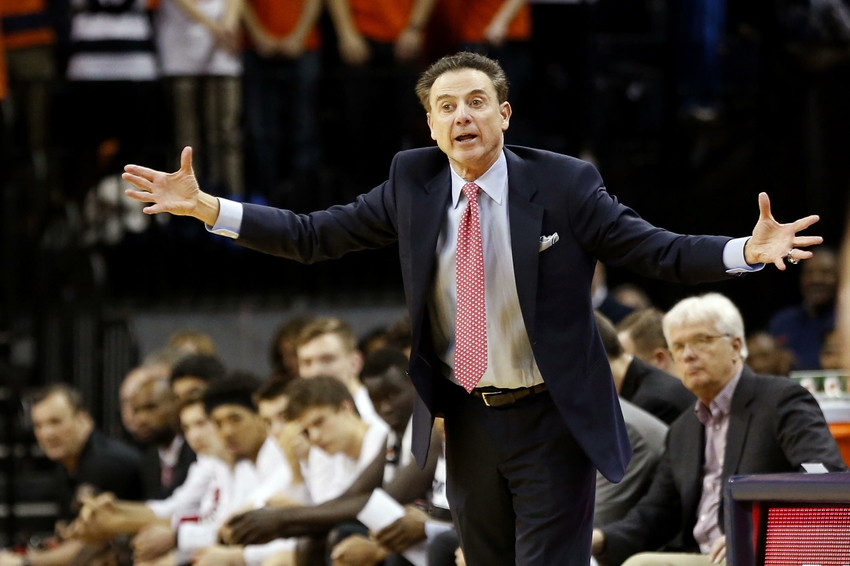 Tubby Smith will face off against his former boss in an NCAA basketball neutral site game at Madison Square Garden.
After leaving the Big East a few years ago, Louisville has been fond of neutral site games in New York City. The Cardinals participated in the Jimmy V Classic back in 2014 at Madison Square Garden and faced off against the Saint Louis Billikens last year at the Barclays Center.
During the 2017 non-conference slate, the Cardinals have committed to a match-up against the Memphis Tigers at The World's Most Famous Arena.
This one should be awfully fun.
After Josh Pastner departed for Georgia Tech, Tubby Smith took over as the new head coach of Memphis. Smith was an assistant under Rick Pitino at Kentucky from 1989-1991. The Wildcats were rebuilding at the time and Smith was a part of Pitino's loaded coaching staff that included Billy Donovan, Herb Sendek and Ralph Willard.
When Pitino left for the Boston Celtics years later, Smith took over as the head coach of Kentucky and stayed with the program for 10 years. Pitino won one NCAA championship with the Wildcats in eight seasons (two of the seasons, they were ineligible for the Big Dance), while Smith led the program to 10 NCAA Tournaments in 10 seasons, including one National Title.
Memphis and Louisville have played 89 times (most of them coming in the 1970s and 80s), with Louisville winning the most recent match-up in 2012. The two schools obviously play in the same region, and have been talking about renewing the rivalry (according to the Courier Journal).
They had initially agreed to start up a series after U of L left the American Athletic Conference for the Atlantic Coast Conference, but it appeared to be off when a U of L source said in August that the rivalry series was "not good" for the Cards and likely wouldn't materialize.
What better way to start it back up than to travel to New York City and play in one of the top venues in all of college basketball?
Louisville should have a veteran roster in 2017, as they have just two seniors (David Levitch and Mangok Mathiang) and a graduate student (Tony Hicks) on their 2016 roster. V.J. King, Quentin Snider, Matz Stockman, Jaylen Johnson, Raymond Spalding, Anas Mahmoud, Deng Adel and Donovan Mitchell all have eligibility remaining in 2017.
They also already possess one of the top recruiting classes next season. They have received verbal commitments from ESPN top 100 talents, Malik Williams and Darius Perry.
Meanwhile, the Tigers of Memphis could lose sophomore forward Dedric Lawson to the NBA following this upcoming season. However, Smith will likely return K.J. Lawson (his brother), Markel Crawford, Jeremiah Martin, Craig Randall II, Keon Clergeot and Jimario Rivers a year from now.
The Tigers have zero current commits in the class of 2017, but they will almost certainly be active with Smith as their program leader.
This article originally appeared on