NCAA Basketball: How would removing redshirt transfers impact the game?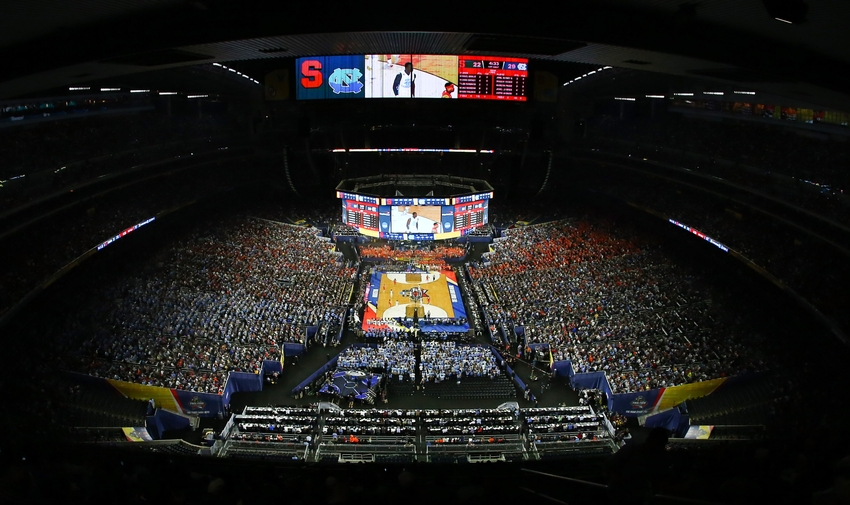 Free agency could be making it's way to NCAA basketball very soon, as the redshirt transfer could be eliminated.
With the amount of departures increasing by the year, transferring has been called an epidemic in college basketball.
Whether it's a regular redshirt transfer (where the player is required to sit out a season) or a graduate transfer (eligible immediately), the NCAA is flooded with players that are looking to find the perfect fit for their present game and future opportunities.
Mid-major talents who are dominating at a lower level are looking to make a name for themselves in a larger conference. Then there's some Power Five players who don't get enough minutes to make an impact, so they opt for a hefty role in a lesser known conference where they can rebuild their value.
There are also youngsters who are looking to move closer to home to help out a sick family member or want to play in front of their family and friends. There are also prospects who graduate and want one more run at a ring with a winning caliber program.
It's impossible to completely cure the "epidemic" (college players should have the right to choose where they want to play basketball), however, making all transfers eligible immediately could have a detrimental impact on college basketball.
And that's exactly what could happen in the near future.
According to ESPN's Jeff Goodman, NCAA basketball coaches believe that players being able to transfer without sitting a year is imminent. NCAA chief legal officer Donald Remy said that "he isn't ready to go that far," but the NCAA is facing a lawsuit (filed by two ex-college football players with the help of their lawyer Steve Berman) that could have a significant impact on college athletics.
"I am confident we will be victorious in these cases," Remy told ESPN. "If they win, we wouldn't be able to have the rule anymore.'

Berman told ESPN that the NCAA moved to dismiss the case, but he is optimistic it will move forward in federal court in Indianapolis. He is just as confident they will ultimately come out with a favorable ruling.

"I'm surprised more people haven't woken up and realized the impact and the implications this case could have," Berman added.
If the former football players win, we could be looking at a free fall with a blink of an eye.
If we think there's an epidemic now, imagine what college hoops fans would believe when the number of players transferring doubles. It would be almost impossible to keep up with who is going where and why they have opted to move colleges.
Mid-major programs would lose all their stars and there would be way too much tampering (something that is already relevant with the current rules).
"If kids are allowed to transfer without sitting out, college basketball will never be the same," Arizona coach Sean Miller said "Whatever the number is of kids transferring this year, 700 or so, I think you can double that."

"College basketball will turn into the wild, wild West," one head coach told ESPN.

"It'll be no-holds barred," another high-major head coach told ESPN. "The tampering will be out of control."
Now, I get the argument that these student-athletes are not getting paid. They are not capitalizing on the millions of dollars that schools are gaining in revenue, and they should have the ability to chose where they want to spend their college career.
However, the sport just wouldn't be the same. The beauty of college basketball is that upsets are ramped. Anything can happen at any time, especially in the NCAA Tournament.
While the teams at the top would be improved based on who they could land, the parity that makes this sport special would go out the door. As Rob Dauster pointed out in a recent piece, mid-major schools would almost act as "minor league affiliates."
So if this lawsuit does turn in the favor of a former Northern Illinois punter, then the NCAA must have some regulation. For example, the worse case scenario should be that players are only eligible to transfer in the off-season. If these youngsters are able to pick their stuff up in the middle of non-conference play and move to a different schools, it would be complete and utter chaos.
What if an athlete sees a school closer to home that is playing well and he decides that he wants to lead his hometown club to the Big Dance? Would it really be beneficial to locker rooms if players are able to just dash when times get rough?
These college students do have rights, however, there must be a better way to find a balance between restriction and disarray without greatly impacting college hoops.
This article originally appeared on