Mississippi State Basketball: Bulldogs lose leading scorer for season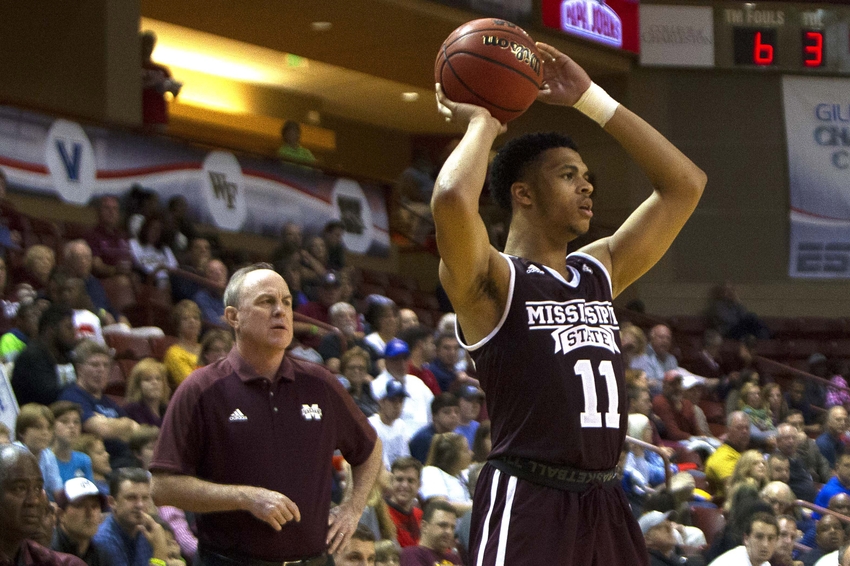 Quinndary Weatherspoon has a significant wrist injury that will keep him out for the entire Mississippi State basketball season.
Mississippi State is a young rebuilding team that is trying to take the next step in the right direction in 2016-17. That step isn't necessarily the NCAA Tournament, but instead, it is finishing closer to .500 than they did in 2015-16 (14-17 overall).
Unfortunately for Ben Howland and company, the Bulldogs will have an arduous task in front of them. The team's leading scorer and one of the best players in the entire SEC, Quinndary Weatherspoon, will miss the rest of the 2016-17 season due to torn ligaments in his wrist.
Weatherspoon will have surgery on his non-shooting wrist and will be eligible for a medical redshirt.
BREAKING: Mississippi State's Quinndary Weatherspoon will miss the rest of the 2016-17 season with a wrist injury, per a source.

— Jon Rothstein (@JonRothstein) November 22, 2016
The only good news about this injury is that Weatherspoon could have three years of college eligibility remaining if his medical redshirt is accepted by the NCAA. And he should have no problem gaining that extra year of eligibility because he is going to play less than 30 percent of the Bulldogs' minutes in 2016-17.
On the flip side, Mississippi State will lose a talented sophomore who was averaging 18.8 points, 5.0 rebounds and 2.5 assists per game this season. He was far and away the best player on the roster, and was only going to improve throughout this year. Weatherspoon very well could have captured a First Team All-SEC honor and could've been the leading scorer in the conference.
Now, the Bulldogs have to rely more on their freshman than they would have liked to this season. Tyson Carter (12.3 points), Lamar Peters (4.3 points) and Eli Wright (1.0 points) are all high upside first year talents and will benefit from game experience. However, there's a fine line between giving them experience and throwing them into a much larger role than expected.
Senior I.J. Ready will have to continue to be the leader of the pack for the Bulldogs, as he is the lone rotation senior.
Regardless, the Bulldogs weren't making the Big Dance with their best player. Now without their top talent, .500 is unrealistic and the focus should move to developing and improving their young talent game-by-game to prep for what could be a big year in 2017-18.
More from Busting Brackets
This article originally appeared on