Lecturing Oregon star shows the bratty sanctimony of Mike Krzyzewski
Oh, the irony was delicious. Mike Krzyzewski, a man whose star player this year is best known for repeatedly tripping opponents, was on the sideline after Duke's loss to Oregon allegedly lecturing the Ducks' star player for not having class on the basketball court. Somewhere, a pot and a kettle high-five.
On one hand, Coach K is the greatest coach who's ever set foot on a college basketball court. (Yes, better than John Wooden.) He's a model American — a West Point grad who has coached a team of stars to multiple gold medals in the Olympics and created the preeminent college basketball program of the last 35 years, deftly navigating through the era of juniors and seniors to the one-and-done era of today — and is known for his charity work and just overall human decency. Mike Krzyzewski is a good man. He's also an unapologetic, pompous bully.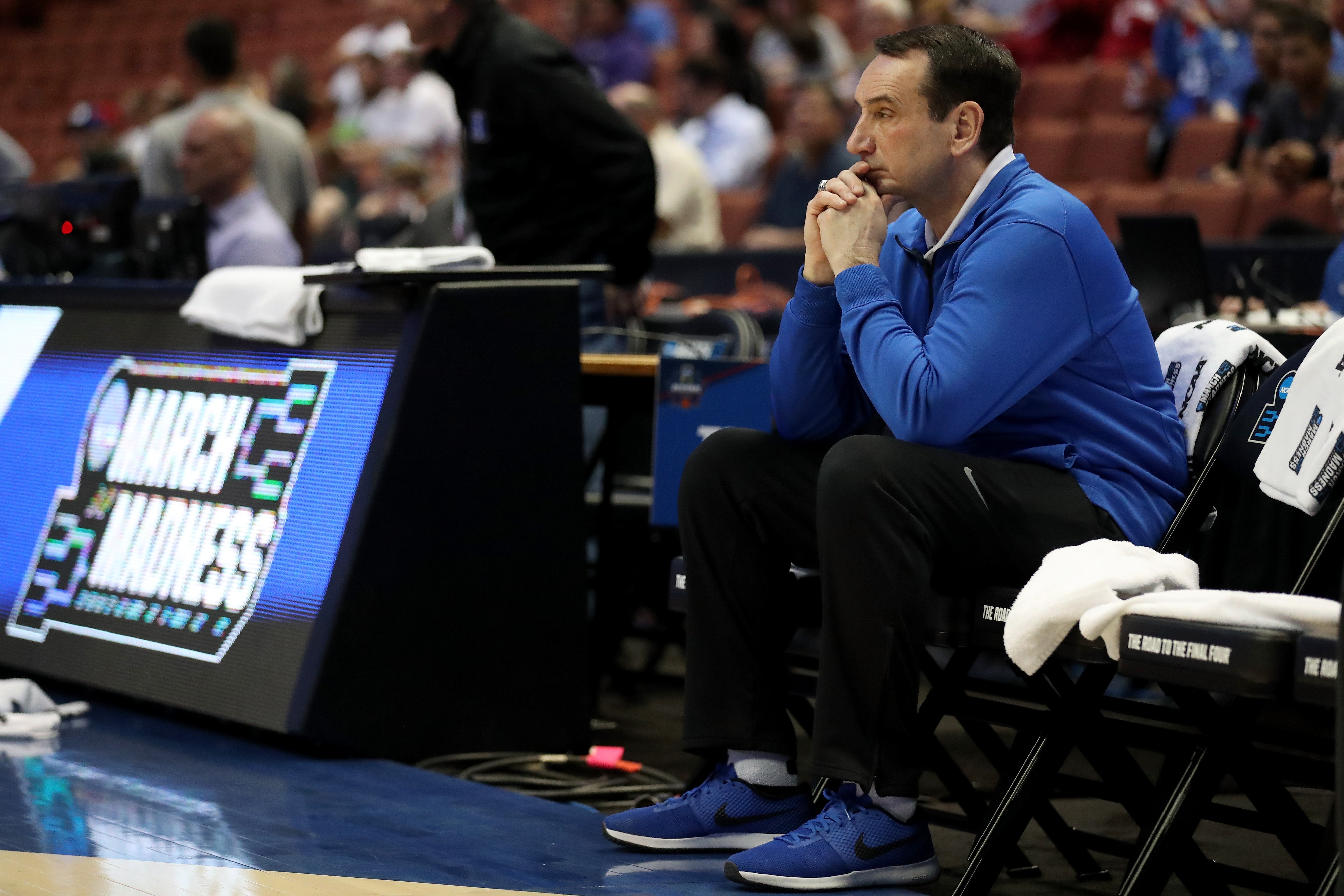 That's the Mike Krzyzewski who steps onto the basketball court. The whiny one who complains to refs like a 5-year-old who isn't getting dessert. The egomaniac who will "invite" student journalists to watch practice as a way of tacitly intimidating them. The sniveling coach who will sit at a postgame press conference and complain about the officials hurting his team despite years of evidence to the contrary — including the 2001 Final Four, when guard Jason Williams had about eight fouls per game en route to a Duke national championship. It's the coach whose stars stomp on opponent's chests, flop like French soccer players and trip opponents like some unruly fourth-grade rec-leaguers.
Over the years, Coach K has ironically turned into the man he hated: Dean Smith. When asked why he received a technical foul in one game this season Coach K said, "Do you want a list?" with that high-pitched voice he uses when he's at his whiniest. That's the most Dean Smith line ever: smart, quick and delivered by a man acting like the weight of the world is on his shoulders. There's one Krzyzewski story from the '80s in which he and Smith were called to midcourt by the officials to discuss chippiness early in the game. When K got back to the bench he told his assistants something like "If I ever start to act like him, don't ask a single question, just get a gun and shoot me." Good thing they didn't listen or else Duke would have been searching for a new coach about 15 years ago.
All this leads to the Coach K we saw Thursday night, the coaching bully, who (allegedly) lectures 20-year-olds after they leave his defending national champions looking like the JV. Krzyzewski, of course, was said to have whispered a pointed critique at Oregon's Dillon Brooks, who had torched the Devils for 22 points in their Sweet 16 win to end Duke's reign. "He just told me that I'm too good of a player to be showing off at the end," Brooks said of Coach K's comments.
Krzyzewski denied the comments, like the martyr he plays on TV. But they'd fit right into his wheelhouse (and it certainly looks like he says something to Brooks beyond "you're a great player.") If he'd won the game and Brooks had played the same way, K would have made a show of embracing him, patting him on the chest and looking him in the eye to tell him how great he was. But after a loss, Krzyzewski had to pull Brooks in close; there would be no grand display, no preening gesture of sportsmanship, just a whispered sentence or two and a debate about why a 69-year-old men is lecturing a 20-year-old not on his team. No other coach could get away with that.
When Coach K heard the accusation he was quick to deny. But, as far as I could tell, he didn't seem to hear the second part of Brooks' comments.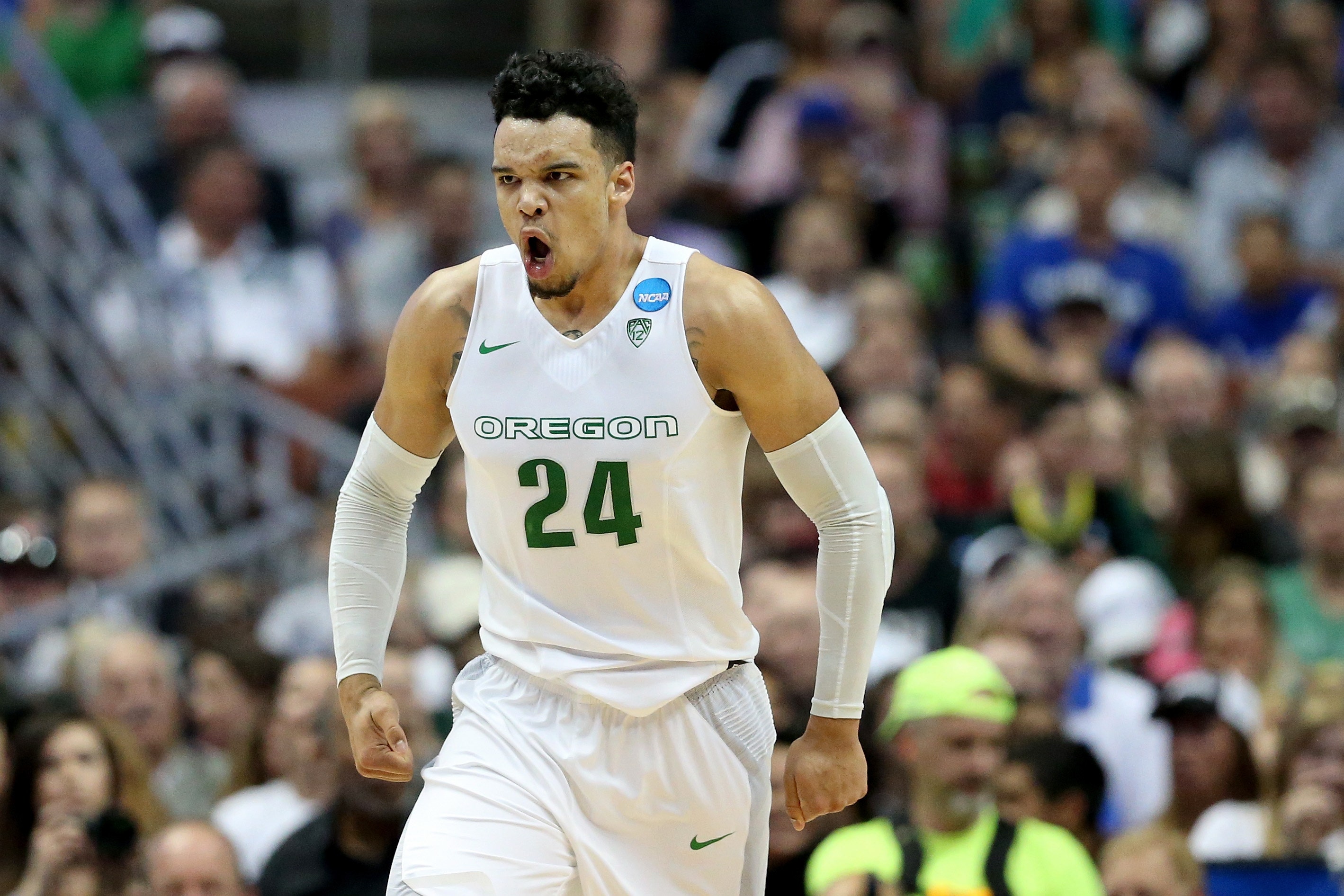 "He's right," Brooks said. "I gotta respect Duke. I've gotta respect them. And you've gotta learn from these things. He's one of the greatest coaches."
And with a few sentences, a 20-year-old playing all the way across the country, a kid who was born 16 years after Mike Krzyzewski took over Duke, perfectly summed up the enigma that is the most famous, revered, reviled, loved and loathed man in college basketball, a petty man who can be sanctimonious, obnoxious and a horrible loser and a great man who's the best who ever lived.