Michigan State vs St John's live stream: Watch online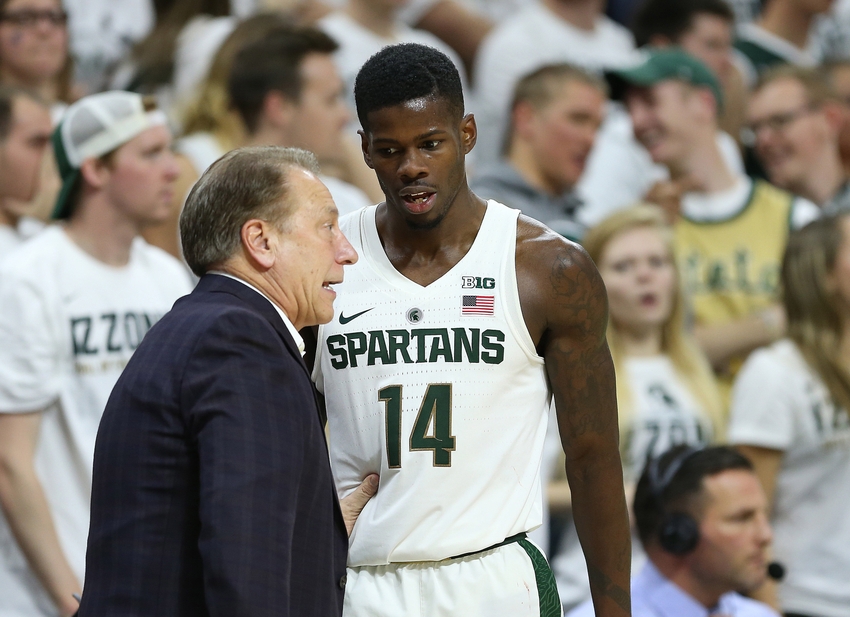 Here's how you can watch Wednesday night's Michigan State vs St. John's game from the Bahamas online.
Nearly losing to Florida Gulf Coast on Sunday evening had to be a wakeup call for Michigan State and head coach Tom Izzo. The Spartans won controversially, taking down the Eagles, 78-77. With plenty of chances to pull away, Michigan State's defense acted as Swiss cheese and opened up too many holes.
Must Read: MSU Recruiting: 5 bold predictions for November
The Eagles also shot a good percentage from three-point range and made the Spartans work on the defensive side of the ball. Oh yeah, and Michigan State was out-rebounded by 12 against a team that had averaged just 32 per game coming in.
Fortunately, the Spartans came out on top. Michigan State can now focus on taking care of business in the Battle 4 Atlantis in the Bahamas. It will take on St. John's in the first round which happens to be Marvin Clark Jr.'s new school. He won't be playing, though, as he must sit this season out after transferring.
Miles Bridges is going to need a big game in order for the Spartans to win comfortably. Eron Harris can't make 100 percent of his threes every game.
Here's how you can watch Wednesday's Michigan State vs St John's game:
Date: Wednesday, Nov. 23
Time: 7:00 p.m. ET
Location: Nassau, Bahamas
Venue: Imperial Arena at Atlantis Resort
TV: AXS
Radio: 94.9 FM, 1240 AM
Live Stream: AXS TV
The Spartans are hoping for a better performance against the Red Storm than they had against Florida Gulf Coast on Sunday night.
This article originally appeared on