Michigan State vs Duke live stream: How to watch online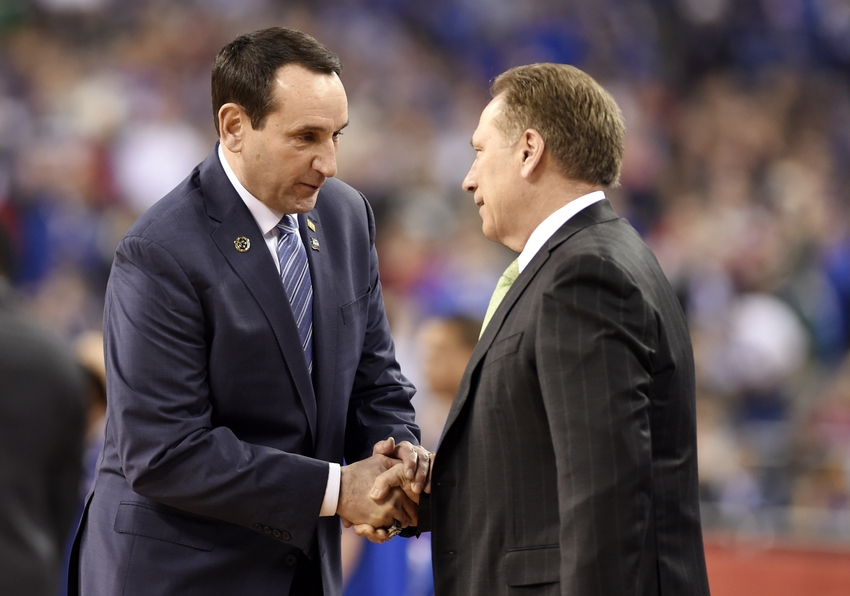 Here's how you can watch Tuesday evening's Michigan State vs Duke game from Cameron Indoor.
It's been a tough year so far for Michigan State, but the Spartans have a chance to grab a big win against Duke on Tuesday night. The Michigan State vs Duke matchup will tell us a lot about where this Spartan team is headed and Tom Izzo feels as if this could be a big win.
With losses to Arizona, Baylor and Kentucky, all of whom have been ranked in the top 10 this season, the Spartans have learned a few things about themselves. Michigan State needs to cut down on turnovers, play bigger than it is to win the rebounding battle and make free throws.
Duke presents a matchup at Cameron Indoor for the Big Ten-ACC Challenge that the Spartans have been preparing for through the first month of play. A hostile environment against a top-tier team could ruin any other young team, but MSU is already battle-tested.
The Blue Devils might be out four major stars, including Grayson Allen. In fact, Duke has already ruled out the freshman trio of Marques Bolden, Jayson Tatum and Harry Giles.
Here's how you can watch Tuesday's Michigan State vs Duke game:
Date: Tuesday, Nov. 29
Time: 9:30 p.m. ET
Location: Durham, N.C.
Venue: Cameron Indoor Stadium
TV: ESPN
Live Stream: WatchESPN
Michigan State is looking for its signature win this season to add to a resume with victories over Wichita State and St. John's. Duke will be an awfully tough test.
This article originally appeared on