Michigan State vs Baylor live stream: How to watch online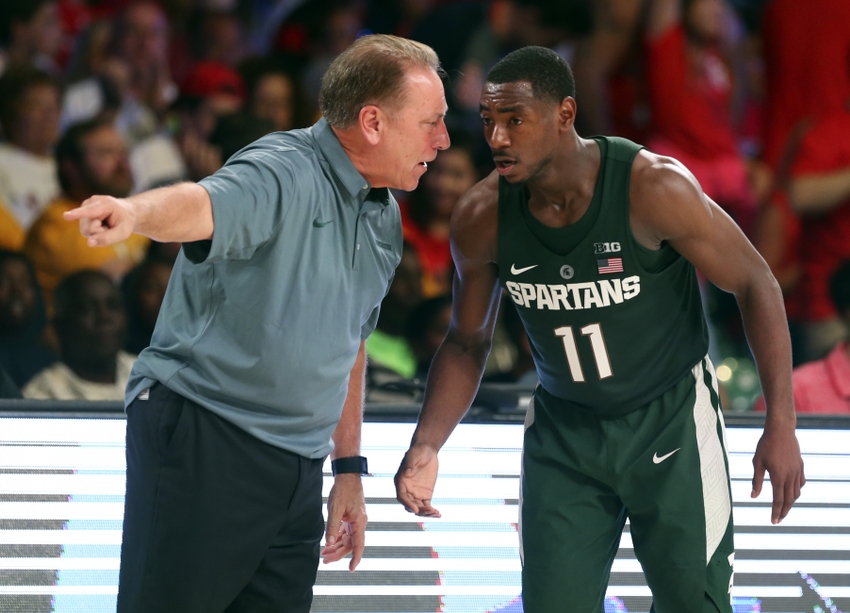 Here's how you can watch the Michigan State vs Baylor game on Thursday from the Bahamas.
The last time Michigan State and Baylor met up, it was for the Cotton Bowl after the 2014 season. The Spartans came back from a huge second-half deficit and won the bowl game of the year. This time, the Spartans and Bears will be playing for a trip to the title game in the Battle 4 Atlantis tourney.
Must Read: MSU Recruiting: 5 bold predictions for November
Michigan State has won three straight games since starting the year 0-2 and the more they win, the more confidence floods the locker room. Young guys like Miles Bridges, Nick Ward, Josh Langford and Cassius Winston are just gaining a ton of confidence early in the season.
Baylor, on the other hand, lost two key players from last season and that might lead to some problems against the Spartans. The Bears aren't as explosive as they're used to being and they haven't been as prominent on the boards as usual — that could play into Michigan State's favor.
You know Tom Izzo loves this tough early-season schedule and this is going to prepare the Spartans for a deep run in March.
Here's how you can watch Thursday's Michigan State vs Baylor game:
Date: Thursday, Nov. 24
Time: 12:00 p.m. ET
Location: Nassau, Bahamas
Venue: Imperial Arena at Atlantis Resort
TV: AXS
Live Stream: AXS TV
Michigan State is looking to make a big statement with a win over Baylor on Thanksgiving Day, but the Bears are going to present a tough matchup.
This article originally appeared on