Michigan State Recruiting: 4-star Nojel Eastern deciding Wednesday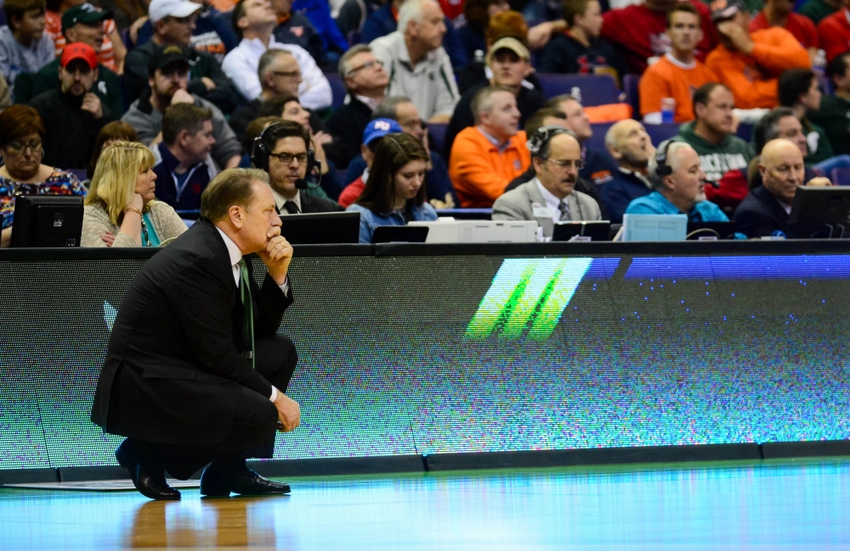 Michigan State recruiting is awaiting the decision of four-star guard/forward Nojel Eastern who is deciding Wednesday.
Nojel Eastern, a 6-foot-6 four-star guard announced on Twitter that he will make his college decision tomorrow at 4:45 p.m. ET. Michigan State recruiting has been in on him for a while, but it seems like the staff may have cooled lately.
Must Read: MSU Recruiting: 5 bold predictions for month of November
Eastern has the ability to play multiple positions whether it would be point guard, shooting guard or even small forward. His versitility would cause matchup problems for opposing teams at the next level.
Michigan State has been rumored to be the favorites to land him with the 247Sports Crystal Ball at 100 percent for the past few months, but that is merely a guessing game.
It has been rumored that fellow Michigan State target Brian Bowen, a five-star small forward, and Eastern do not want to play together in college. There's no clear reason why, it could be because they play similar positions or it could be they don't get along, but that has hurt the Spartans' chances.
The Evanston-native has visited Michigan State several times but he also took visits to Purdue and Seton Hall.
From my standpoint, of following Michigan State basketball recruiting, it has seemed like Izzo and Co. have backed off of Eastern in the past month or so and instead have focused their attention on five-star forward Brian Bowen and five-star center Brandon McCoy. I'd be shocked to see Eastern pick the Spartans Wednesday.
Prediction: Purdue
This article originally appeared on