Michigan State Basketball: The case for Cassius Winston at PG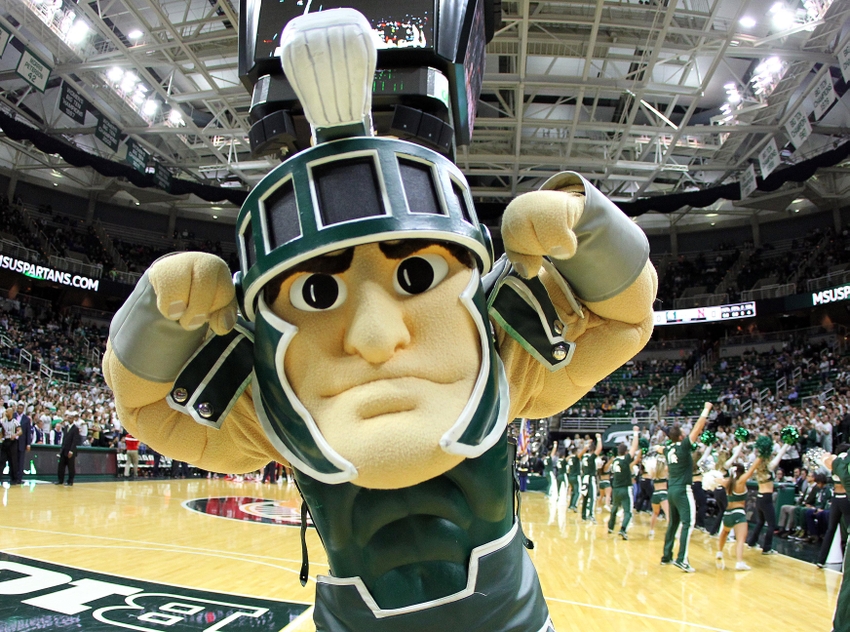 Michigan State basketball has a freshman point guard, Cassius Winston, who could push for major playing time this year.
The beginnings of Michigan State basketball seasons are always uncertain with head coach Tom Izzo spinning a merry-go-round of lineups, mixing and matching, even trying hockey-like shift changes. This season's smaller team and difficult schedule make the pre-conference season even dicier.
Must Read: MSU Basketball: 5 bold predictions for month of November
The most positive signs from Michigan State's two exhibition games were the play of freshmen Miles Bridges and Cassius Winston. Displaying stellar passing and scoring ability, the freshman point guard Winston showed he can do things that current starting point guard Tum Tum Nairn can't. While playing fewer minutes than Nairn against Saginaw Valley State, Winston scored 16 more points and dished out four more assists. His passing and timing looked natural within the flow of the offense.
Watching Nairn can be discouraging, recognizing that with a jump shot and some scoring ability he could be a phenomenal point guard with his strong leadership, defending, speed, ball handling and passing.
With defenses daring the point guard to shoot, the offense ends up with poor spacing and simply can't function at its best, forced to play four against five and inviting opponents to crowd the point or double team. A wide open three from a point guard needs to be a good shot selection, and that's currently not the case with Nairn. On the other hand, Winston is a sound and confident outside shooter.
Izzo tried playing both Nairn and Winston on the court together. This strategy may come from the 2015 Final Four run, when the team improved after Izzo inserted Nairn into the lineup alongside Travis Trice. However, this team's backcourt is deeper with talent, with no need of a makeshift lineup.
Bridges desired to play with Winston and said the final reason that persuaded him to commit to Michigan State was Winston's commitment. Inserting Winston into the starting role with increased playing time capitalizes more on their connection. With so many high recruits now making themselves package deals, starting the two freshmen shows a precedent by allowing Bridges to play with Winston before leaving to the NBA.
Uncertainties still abound, so Izzo should appreciate a question with a simple solution. If Winston continues to outperform Nairn, the freshman should replace the junior as the primary floor general.
Despite Izzo's great success, his substituting can be questionable. A disastrous example took place during last season's tournament loss to Middle Tennessee State, when the coach sat Deyonta Davis for Colby Wollenman late in the game. After Davis made the game-winning block five days prior to top Purdue and win the Big Ten Tournament Championship, Izzo forced the team to play without its most important defender late in the enormous upset.
As invaluable as he is, Izzo should not be blinded by his admiration of Tum Tum Nairn's character and leadership. Nairn originally started at point guard last season before developing turf toe, and Denzel Valentine's subsequent move from wing to starting point guard was pivotal to the team's success. Results included a dominant team winning 29 games and Valentine becoming National Player of the Year.
While his teammates know he's a team leader, Nairn needs to find ways to lead without being the team's chief point guard. He's crucial on defensive possessions late in games. He can remain the heart and soul of the team without playing major minutes.
Winston will continue to develop and be the team's dynamite point guard for years. He's ready now, and should be given the green light from the start.
This article originally appeared on