Michigan State Basketball: Should Spartans sit an ailing Josh Langford?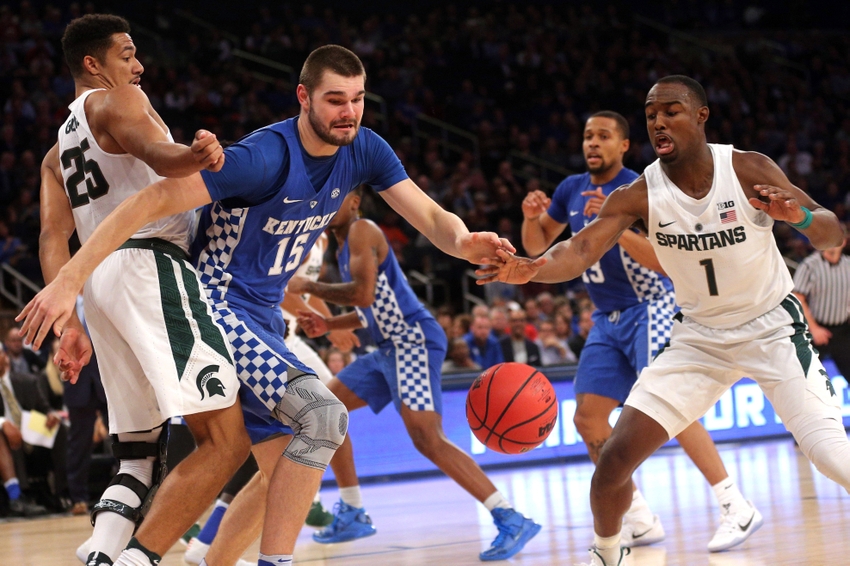 With a nagging hamstring issue, should Michigan State basketball consider sitting freshman guard Josh Langford?
Through four games, it's been evident that freshman guard Josh Langford hasn't been playing to his fullest capabilities. Michigan State basketball has already been hampered by injuries this season, so losing Langford long-term would be worst-case scenario.
Must Read: MSU Recruiting: 5 bold predictions for November
According to Chris Solari of the Detroit Free Press, Langford has been bothered by that hamstring that he tweaked right before the start of the regular season.
"I don't think none of it is really eating at my head. I just think it's actually bothering me," Langford said. "I'm a mentally tough guy, so I'm just trying to put it behind me and not even think about it."
With that type of news, would Tom Izzo consider sitting the freshman sensation? It needs to be discussed, at least.
Hamstring issues are nothing to mess with. One bad tweak on that leg and he could be out for the season. If the Spartans rest him for maybe a week and get him back closer to full strength, that could work wonders for the stretch run in Big Ten play.
Langford is too valuable a player to lose for months. In fact, he can do it all for the Spartans. He's averaging 5.3 points, 2.5 rebounds and 1.5 assists per game while shooting 43 percent from three-point range.
I think it might be time for Izzo to let the kid heal by sitting him for a few games.
This article originally appeared on