Michigan State Basketball: Score predictions vs. Arizona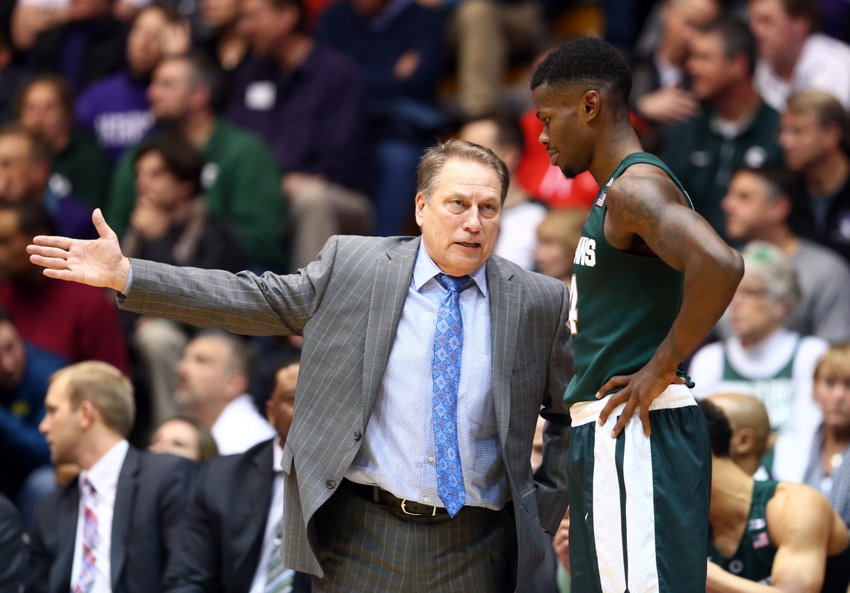 Here are our staff predictions for the final score of Friday night's Michigan State basketball opener against Arizona.
The Michigan State basketball season opens on Friday evening with one heck of a tipoff. The No. 12 Spartans will be facing off against No. 10 Arizona at the Armed Forces Classic in Honolulu, Hawaii. Both teams have suffered through some major injuries already and neither will be at full strength, but that doesn't mean this won't be a good game.
Must Read: MSU Basketball: 5 bold predictions for November
Easily one of the most anticipated matchups of the first day of college basketball, people are eager to see just how good each of these squads are. Will freshmen lead the way for both sides or will it be the veterans, although few and far between, who rise to the occasion?
Take a look at our staff score predictions.
Connor Muldowney: This one is going to be about as back and forth as it gets. Michigan State and Arizona will start off sloppy and it'll be obvious the first-game jitters are prevalent in the freshman stars. However, it will heat up quickly. Miles Bridges is going to carry that same confidence he had in exhibition over and finish with another 20-plus point performance. Lacking depth in the post will hurt the Spartans on the boards, though. This game will have the same feel as the Kansas matchup a season ago.
Final: Michigan State 75, Arizona 71
Daniel Gottschalk: Football season is finally coming to a close and that means Spartan basketball season is here. Michigan State gets to open with a bang against Arizona. We still don't know how good this MSU team is, and we'll get to find out against Arizona. We should see five-star guard Josh Langford play for the first time after sitting out both exhibition games. The biggest question mark with this team is down low after Gavin Schilling and Ben Carter both went out with injuries.
Can MSU hold up inside against Zona? We'll find out. I just can't wait to watch Miles Bridges play again. This team has a lot to work on, but so does Arizona. The MSU freshmen will lead the Spartans to victory over Arizona.
Final: Michigan State 77, Arizona 73
Stephen Robb: It's dubbed the Armed Forces Classic and it will be a tough game for the Spartans and their cool cameo uniforms. Arizona head coach Sean Miller has had much success everywhere he has been from Xavier to now Arizona. The Wildcats are similar in style and defense like the Spartans. I anticipate a back and forth game that has the Wildcats up at halftime by five points. MSU surges back in the second half and pulls out the 'W'.
Final: Michigan State 82, Arizona 79
Andrew Erdman: The depth that Michigan State has will play a big role in this game. Tom Izzo can comfortably go nine, maybe 10, deep whereas Sean Miller might only have eight scholarship players available. Arizona is big, but in the end I think Michigan State will win this game behind 20-point nights from Miles Bridges and Eron Harris.
Final: Michigan State 74, Arizona 68
This article originally appeared on