Michigan State Basketball: Miles Bridges to miss 2-3 weeks with ankle injury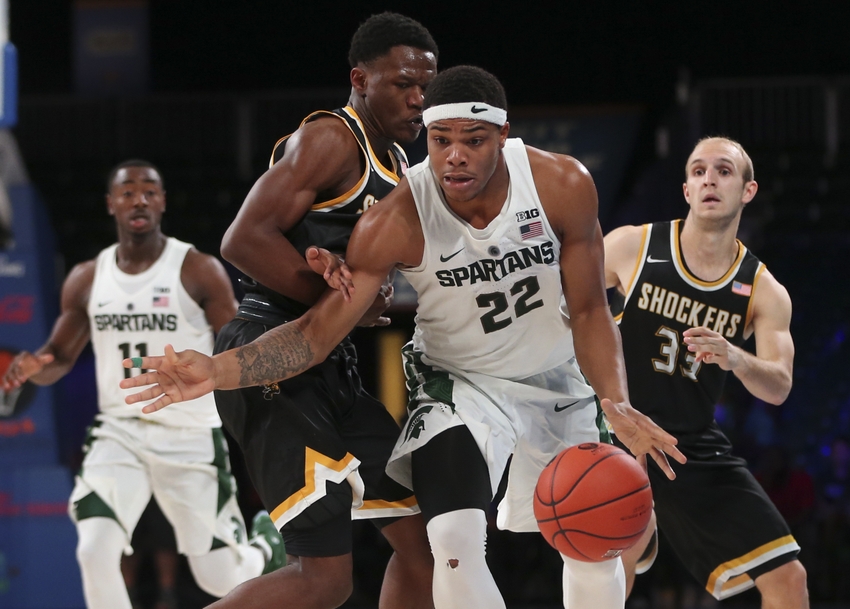 Michigan State basketball suffered another loss as Tom Izzo announced Miles Bridges is out 2-3 weeks with an ankle injury.
The bad news keeps rolling in for Michigan State basketball this season. First it was the loss of Ben Carter to another long-term knee injury and then it was Gavin Schilling with a slightly lesser knee injury. Now, it's freshman sensation Miles Bridges who has gone down.
Must Read: MSU Basketball: 10 bold predictions for 2016-17 season
According to head coach Tom Izzo, the true freshman has injured his ankle and will likely be out 2-3 weeks.
Tom Izzo says MSU freshman F Miles Bridges is out for a few weeks with an ankle injury. On crutches.

— Chris Solari (@chrissolari) December 1, 2016
Luckily for the Spartans, there are no major games over the next 2-3 weeks. In fact, if Bridges misses two weeks, at most, he will only be out for the Oral Roberts, Youngstown State and Tennessee Tech games. If he's out three weeks (the maximum), tack Northeastern and maybe Oakland onto that.
The loss hurts, but it gives this team time to gel in the scenario that he gets hurt again down the stretch. The same thing happened with Denzel Valentine around this time last season and that team finished the regular season strong.
Bridges is averaging 16.6 points and 8.8 rebounds per game and his presence will be missed, but this team should be fine with a cupcake schedule upcoming.
This loss means it's time for guys like Kenny Goins and Nick Ward to step up and dominate in the post with yet another big out. Bridges takes about nine rebounds per game to the bench with him. We are about to find out what this team is truly made of.
This article originally appeared on