Michigan State Basketball: Miles Bridges throws down epic alley-oop (Video)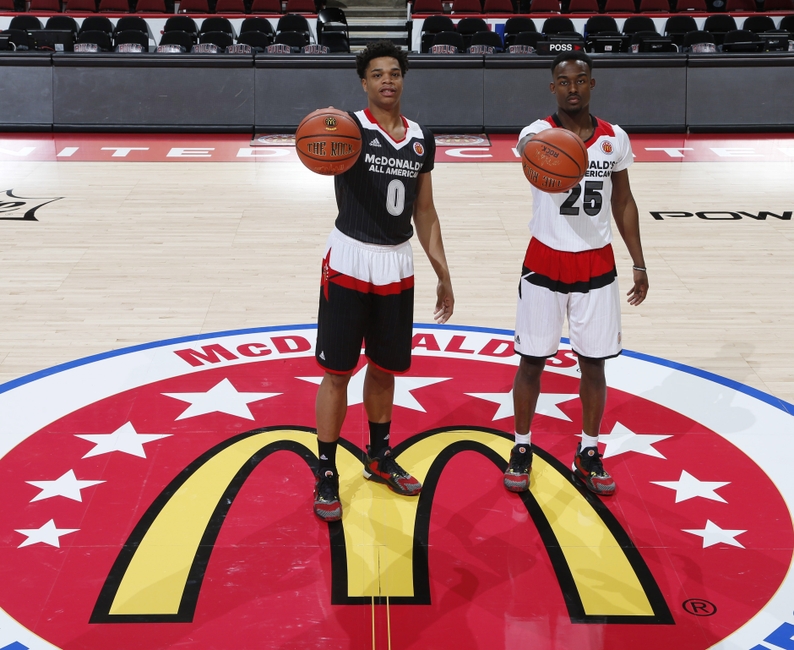 Michigan State basketball star freshman Miles Bridges threw down an epic alley-oop from Cassius Winston Wednesday night.
When Tom Izzo put together his 2016 Michigan State basketball recruiting class, it was obvious that he had a plan for each of his commits. He knew that when he recruited Cassius Winston, he'd be one of the team's best passers and when he reeled in Miles Bridges, he knew the athlete he was getting.
Must Read: MSU Recruiting: 5 bold predictions for November
On Wednesday night in the exhibition finale, the two connected to prove that they both possessed tools to help Michigan State in the long run.
Not only did Winston finish with 17 points and six assists, but he connected with Bridges on the most exciting play of the night.
This is probably the third play by Bridges that has caused my jaw to drop through the first two exhibition games. It's hard to believe this kid is just a freshman and I'm not even 100 percent sure he's human at this point.
Moreover, he finished with 20 points, seven rebounds and four blocks, putting together his second impressive overall performance. Saginaw Valley State gave the Spartans a good game, but Bridges and Winston showed off yet again.
This Winston to Bridges alley-oop is only the first of many between the two freshmen. They are clearly on the same page and the two have been carrying the Spartans through the two exhibition games.
The future is bright in East Lansing, but Bridges might only be there for a limited time.
This article originally appeared on