Michigan State Basketball: Gavin Schilling suffers non-contact knee injury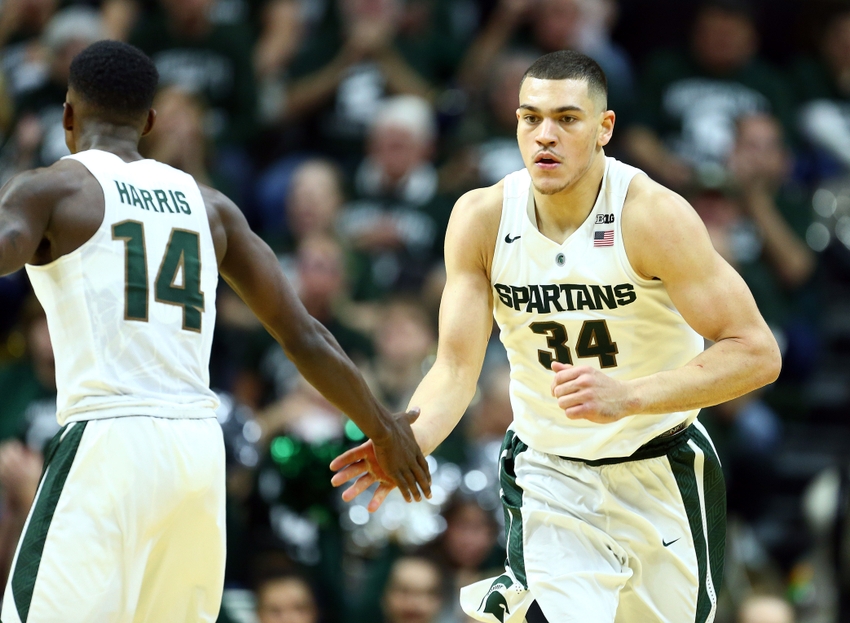 Michigan State basketball suffered yet another setback Wednesday as Gavin Schilling suffered a knee injury that requires surgery.
It's been a rough year for Michigan State athletics. First, Michigan State basketball lost in the first round of the NCAA Tournament in 2015-16 and now the football team is currently 2-4 to start the season. Not only that, but the football team lost two former Spartans in Mike Sadler and Mylan Hicks.
Must Read: MSU Football: 5 bold predictions for season's second half
Now, the basketball team has seen two players suffer potential season-ending knee injuries. Ben Carter, a UNLV transfer, re-injured a knee that had suffered an ACL tear already and now it's Gavin Schilling who might be out for a while with a 'non-contact' knee injury.
The Michigan State basketball Twitter account tweeted out the bad news on Wednesday following.
Gavin Schilling has suffered a right knee injury which will require surgery. A timetable for his return is yet to be determined. pic.twitter.com/7UgoYTnpjf

— Spartan Basketball (@MSU_Basketball) October 19, 2016
Apparently, the injury took place last Friday afternoon in practice before Michigan State Madness. The team said that it's in his best interest to have surgery and there's no timetable for his return just yet.
This kills the frontcourt depth for the Spartans and basically narrows the bigs down to Kenny Goins, Nick Ward and Miles Bridges. Now that the two bigs who were projected as starters are out, expect the Spartans to play a ton of small ball this season.
The Spartans may be bringing in the best recruiting class in school history, but Tom Izzo knows that his bench will be shorter this year than in the past.
What a nightmare of an offseason it has been. Just imagine what kind of year Deyonta Davis would have had if he had stayed one more season.
This article originally appeared on