Michigan State Basketball: Did refs get finish vs. FGCU right?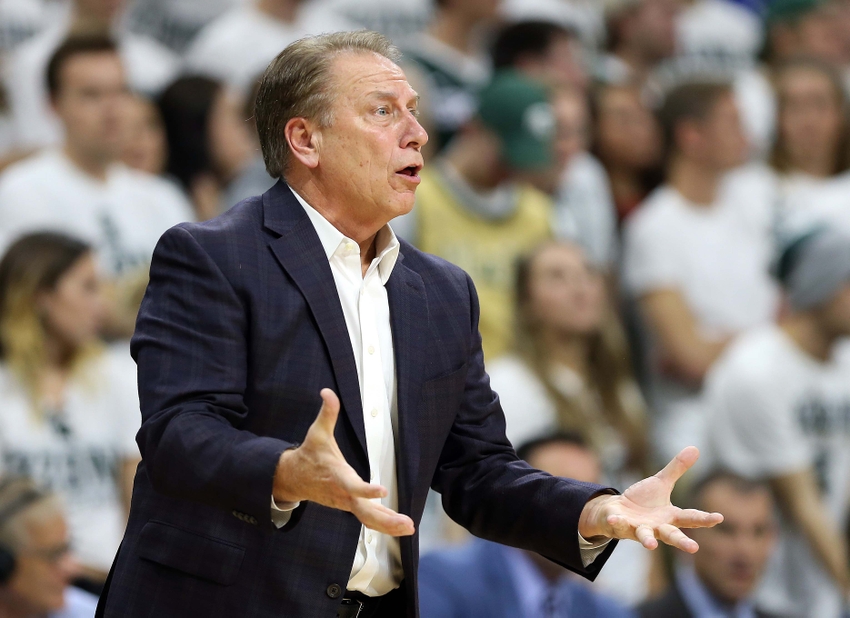 Did the referees get Michigan State basketball's finish vs. Florida Gulf Coast on Sunday night correct?
Florida Gulf Coast came into the Breslin Center and gave Michigan State basketball all it could handle on Sunday night. The Spartans were hoping for a second straight blowout win at home, but the Eagles had other plans, coming within a single point of the season's biggest upset, presumably.

77

78
Michigan State had chances to pull away from the Eagles, but poor defense prevented any type of spurt. However, the Spartans held on thanks to a controversial ending in which the buzzer sounded before FGCU touched the ball.
Take a look at the officials' major gaffe:
I say it was the officials' gaffe because it was not a Michigan State scoreboard operator, but an appointed official running the clock. The referees talked it over and upheld the decision to end the game with the Spartans winning by one.
Did they get it right?
Although Florida Gulf Coast ended up missing the shot, it's pretty clear that the player turned around and just fired it up because the buzzer sounded, not gathering himself to get a good turnaround jumper off.
While Michigan State will get the win, it almost feels like a loss for how poorly the Spartans played and how they snuck away with a controversial ending like that. The referees should have let FGCU replay the final 1.6 seconds again and the Spartans should have defended that pass much better.
The officials should be issuing apologies all around, but for now, the Spartans will take this victory and head to the Bahamas this week thankful that they got the win despite a poor effort on defense throughout.
This article originally appeared on