Michigan State Basketball: Bryn Forbes makes Spurs' roster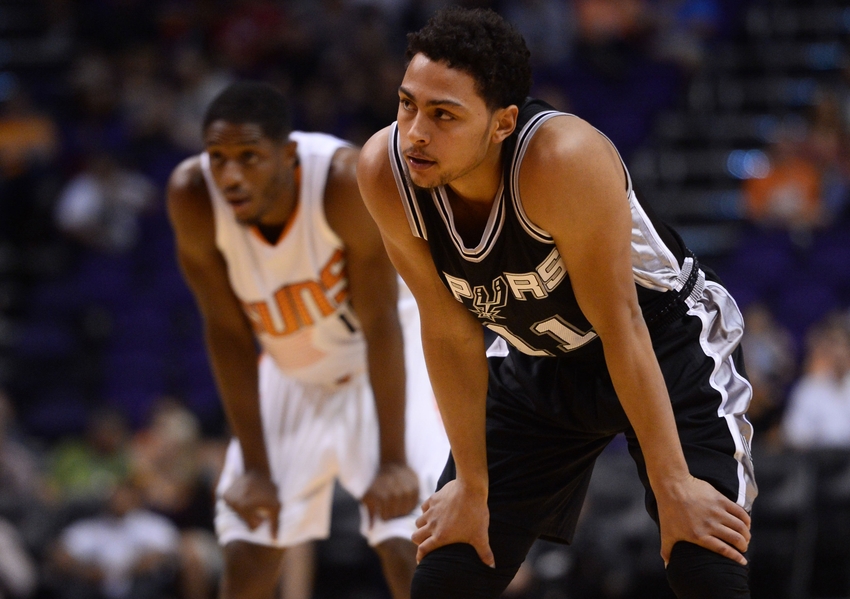 Former Michigan State basketball star Bryn Forbes has made the San Antonio Spurs' 15-man roster.
Saturday was a good day for former Michigan State basketball star Bryn Forbes as he was officially named to the San Antonio Spurs' 15-man roster. Tom Izzo has to be proud of the kid who has gone from undrafted to the roster of one of the best teams in the league.
Must Read: MSU Recruiting: 5 bold predictions for October
The Spurs' official Twitter account released the good news on Saturday, welcoming the former Spartan to the family.
Forbes had an impressive preseason with the Spurs, coming off the bench to provide a spark. He averaged 10 points per game in 15 minutes while shooting 53 percent from the floor and nearly 60 percent from three-point range.
This shouldn't surprise many Michigan State fans, though, as he was always clutch for the Spartans. Whenever the Spartans needed a big shot over the past couple of years, he was clutch.
The former Spartan transferred over from Cleveland State after his sophomore season and became an instant fan favorite. He is arguably the best shooter in Michigan State history along with Chris Hill — he even broke the Big Ten record for threes in a single game against Rutgers near the end of the year.
Unfortunately, the Spartans didn't see much of that in the first round of the NCAA Tournament this past year as they lost to Middle Tennessee State.
Great news for the former Spartan.
This article originally appeared on