Michigan State Basketball: 3 things we learned vs. Youngstown State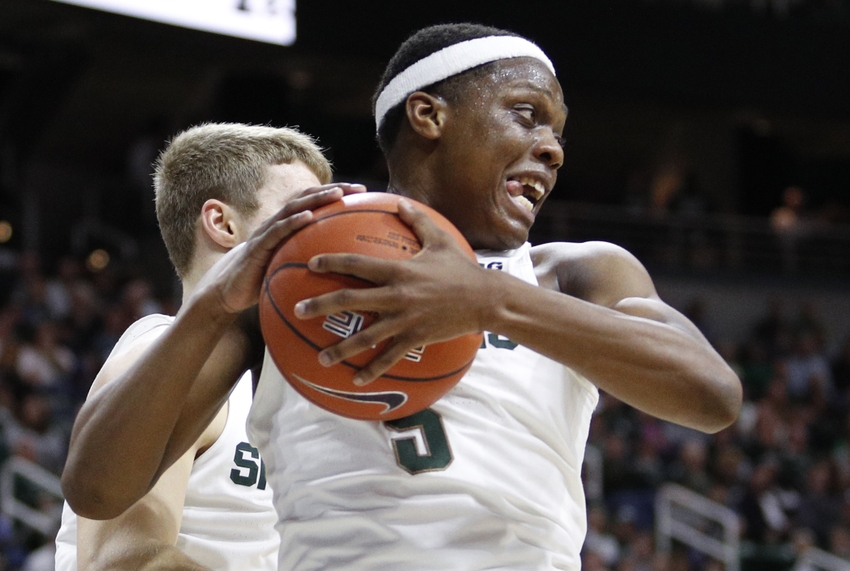 What three things did we learn from Michigan State basketball's win against Youngstown State on Tuesday?
After starting the season 0-2, Michigan State basketball has won six of eight games, losing only to Baylor and Duke — two top-10 teams — during that time. In fact, the Spartans have only lost to ranked teams this year even though they've had scares against Florida Gulf Coast and Oral Roberts.
Must Read: MSU Basketball: 5 bold predictions for month of December
On Tuesday evening, the Spartans looking to string together a second straight win and they did so against Youngstown State. The Penguins were down their top scorer, Cameron Morse, but the Spartans didn't take that for granted.
Michigan State failed to pull away in the first half, but the second half was a much different story  as the Spartans scored 40 to the Penguins' 27 points in the final 20 minutes.
The final score was 77-57 and Michigan State will now head into a Saturday home contest against Tennessee Tech with some added confidence. What did we learn from Michigan State's sixth win of the season?
1. Cassius Winston is making major strides
It seems that playing without Miles Bridges is making Cassius Winston an even better player. No, Bridges wasn't holding him back, but let's use an analogy here. Matt Stafford was a good quarterback when he had a future Hall of Fame receiver in Calvin Johnson to throw to. Now that Calvin retired, Stafford has to find new ways to be effective and he's an even better player.
Winston is finding newer, creative ways to get his teammates the ball and he's scoring on his own as well. He's providing another scoring option off the bench and in the two games without Bridges, he's averaging 11.5 points and nine assists per game.
2. Nick Ward is continuing his rise
If you don't like Nick Ward's game, then you must not have liked all the tough, gritty Michigan State big men that came before him. He's strong in the post and has devastating moves that leave defenders looking perplexed.
Ward had yet another solid game as he continues to get into better game shape, finishing with yet another 20-minute performance. In that time, he scored 13 points on 6-of-10 shooting and had eight rebounds. What impressed me the most what his ability to run the floor effectively. This kid will be an All-Big Ten selection this year.
3. Josh Langford is slowly, but surely, progressing
You can tell Josh Langford is not completely healthy. Maybe it's not that he's fighting through the hamstring injury still, but he's not in complete game shape just yet. After being limited for weeks because of that injury, he looks to be slowly making up for the missed conditioning.
Still, he had his best game as a Spartan as the McDonald's All-American showed flashes of what he can bring to the table. He finished with 15 points, three assists and two rebounds in just 19 minutes and make 3-of-4 threes. He could be the next sharpshooter for the Spartans.
This article originally appeared on