Michigan Basketball vs Marquette: Wolverines Face Season's First Test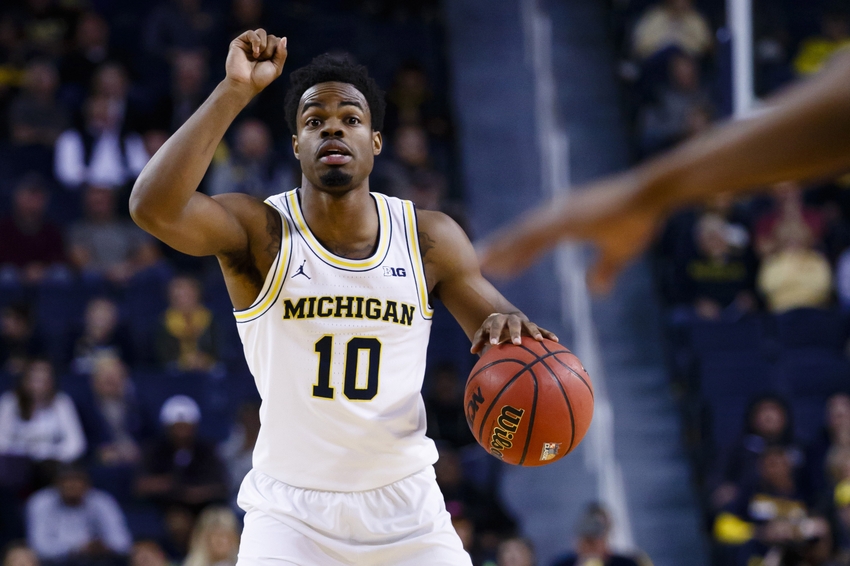 The Michigan basketball team is 2-0. But the Wolverines have yet to be tested, that will change tonight when they battle Marquette.
If you want to know how good the 2016-17 Michigan basketball team is, the first clue comes tonight, as the Wolverines take on Marquette in the 2K Classic at Madison Square Garden.
Michigan cruised to easy wins over Howard and IUPUI to open the season, but neither ranked in the top-200 in Ken Pomeroy's college basketball rankings.
Marquette, however, ranks 31st. Michigan basketball is currently 36, so as far as November games go, this one is pretty important.
Not only can Michigan found out a lot about itself and some of its emerging young talent, it can also notch a key resume-building win. Neutral floor wins over teams like Marquette look great come tournament time.
If we delve a little further into the KenPom rankings, we see that the Golden Eagles rank 33rd in terms of adjusted offense per possession and 36th when it comes to defense per possession.
Michigan, on the other hand, ranks 20th in offense and 55th in defense.
So far this season, Michigan basketball is doing a lot of the things you'd expect. The Wolverines are shooting 43 percent from the field and 35 percent from 3-point range.
Derrick Walton leads the Wolverines into tonight's game with a scoring average of 16.5 per game. Zak Irvin is also playing well, scoring more than 13 a game, while Moritz Wagner (10.5 PPG) and Mark Donnal (10.0 PPG) are both in double figures as well.
Another prominent contributor early on has been D.J. Wilson, who is scoring eight points a game and grabbing a team-high 11 boards per night. His emergence will continue to be key and it will be interesting to see if he can maintain his productivity against a quality opponent.
Marquette comes in shooting 51 percent from the field and 43 percent from beyond the arc. They are also averaging more rebounds 39-36 and assists 22-13 per game than UM.
The Wolverines defense will be challenged by Marquette's talented scorers such as JaJuan Johnson, who comes in scoring 17.3 a game, Haanif Cheatham, who averages 13.5 a game and Luke Fischer, who is averaging 12.
If Michigan can holds it own on the boards and win the 3-point line on both ends of the floor, the Wolverines have a strong chance of winning. But its play on the defensive end will be huge and don't expect anything to comes easy against the Golden Eagles.
But either way, win or lose, after playing 40 minutes against Marquette, we will know a lot more about this year's Michigan basketball team and just how good they have the potential to be.
This article originally appeared on