Michigan Basketball: Obversations from the Wolverines Exhibition vs Armstrong State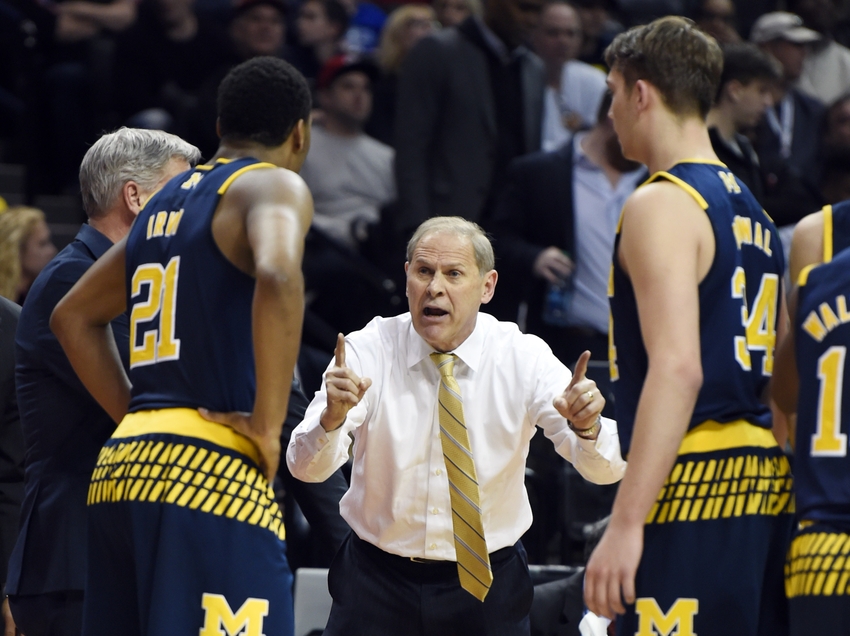 Believe it or not, Michigan Basketball is back. The Wolverines opened their season Friday night with an exhibition game vs Armstrong State, here's a recap and analysis.
The Michigan basketball team didn't technically start its season on Friday night against Armstrong State University, but it was the first time the new look team has taken the court against a real opponent.
In its first live action, Michigan basketball beat the Pirates 77-49, which, for a scrimmage against Division II team, is kind of beside the point. This team has some major questions heading into the season, and Friday night gave some insight as to how the coaching staff hopes to answer them.
Derrick Walton Jr ran the show, scoring 12 points while grabbing six boards and assisting on seven assists. If he's healthy, Michigan can expect similar lines throughout the season.
Zak Irvin scored 15 points and had four assists, Moritz Wagner had 15 points on nine shots, and–maybe most encouragingly–DJ Wilson had 10 points and nine boards in 24 minutes.
Wilson's game is probably the most interesting thing here. He's out to resurrect his college career this season, and he got off to a good start on Friday.
Sure, it was exhibition against a DII team, but it was encouraging to see Wilton trying to get his shot and being active from 15 feet in. He put up ten shots, which has to be a career high and he was active on the boards.
What's more, he and Wagner spent decent stretches of time on the court, which–even though they're both mobile and Wilson has some range–is a two-big look that we sort of haven't seen from Beilein even when he's had multiple viable big guys in the rotation. That tells me the coaching staff have faith in the fact that Wilson can be a good player on a good team.
Speaking of Wagner, if it wasn't clear by the end of last season, it should be clear now that he's the best option at the five spot. Mark Donnal was his usual up and down self, Wilson was encouraging, freshman Jon Teske got in the game before Austin Davis, and that's about it.
Wagner is going to have to be a full-time, reliable five, which he only showed potential of being last year. His conditioning and foul discipline both looked improved, though.
Ibi Watson was the first freshman off the bench and he ended up with seven points on eights shots in 18 minutes of action. Fellow rook Xavier Simpson got some run as well and, uh, he's not 6'1. He is crazy quick, though.
Shooting shouldn't be a problem for this team but they did start 0-7 from beyond the arc in this one but finished 6 of 19. Carried over from last season were some problems finishing around the hoop and on the defensive boards as well, which is a little frustrating.
BUT, there was one hugely encouraging thing: the defensive scheme.
Billy Donlon's influence was clear: there was more pressure from the guards around the perimeter, the bigs weren't showing past the three point line on pick and rolls, and the defense as a whole looked more active. It'll be interesting to see how the defense progresses.
Michigan opens the season at Crisler against Howard on Friday.
This article originally appeared on