Miami Hurricanes Host Western Carolina in Season Opener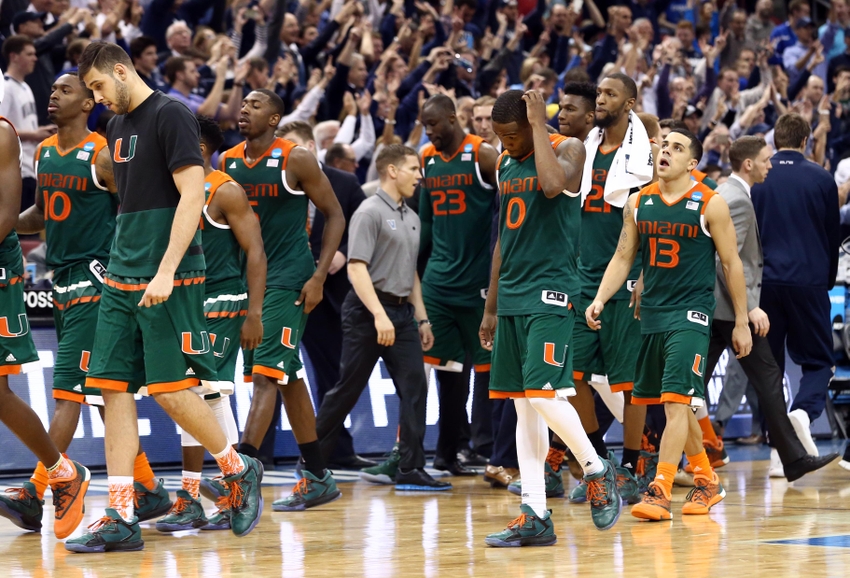 The Miami Hurricanes will welcome in the new season when they host Western Carolina to begin the season Friday. The Hurricanes won a tough exhibition game against Division II Barry University last week 72-63 at the Watsco Center.
This will be Miami and Western Carolina's first meeting. Hurricanes Head Coach Jim Larranaga and Catamounts Head Coach Larry Hunter are familiar with each other, but it has been a long time. They coached against each other for eight seasons in the MAC  from 1990-97 when Larranaga was at Bowling Green and Hunter was at Ohio. They split 18 games in the eight-year span.
In addition to this marking Miami's and Western Carolina's first meeting, this will be the first time Jim Larranaga faces the Catamounts as well. The Hurricanes are about to embark on their sixth season with Larranaga on the sidelines.
The Hurricanes are 4-1 under Larranaga in season openers. They lost 66-62 in overtime to begin the 2013-14 season to St. Francis of Brooklyn. The Hurricanes opened last season by defeating TexasRio Grand Valley (formerly known as Texas-Pan American) 86-59.
Miami has an interesting mix of returnees and newcomers heading into the 2016-17 season. Kamari Murphy, Davon Reed, and Ja'Quan Newton step in the leadership roles  that were lost with the departures of Angel Rodriguez, Sheldon McClellan, and Tonye Jekiri.
Reed was on fire against Barry. He finished with 21 points, hit five of his six three-point field goal attempts and added four rebounds. Newton had 18 and freshman guard Bruce Brown was the only other Hurricane in double figures with ten.
Western Carolina has very little experience returning from a year ago. They lost four seniors from last year's team and return two Seniors this season who combined to play in only 13 games.
Junior David Peterson leads the Catamounts returnees in scoring at 5.0 PPG and assists at 1.5 and Sophomore Forward Marc Gosselin is the Catamounts leading returning  rebounder at 4.0 RPG. Redshirt Junior Haboubacar Mutombo, Dikembe's nephew starts at one of the guard spots.
Game Info
RV MIAMI HURRICANES
Head Coach: Jim Larrañaga 2013 & 2016 ACC Coach of the Year Record at Miami: 118-57, sixth season ACC Record at Miami: 54-34 Career Record: 588-391, 33rd season Alma Mater: Providence, 1971
WESTERN CAROLINA CATAMOUNTS
Head Coach: Larry Hunter Alma Mater: Ohio, 1971 Record at WCU: 171-187, 12th season Career Record: 680-411, 36th season vs. SETTING THE SCENE DATE Friday, Nov. 11, 2016 TIME 7 p.m.
BROADCASTS Television: ACC Network Extra – Kyle Sielaff, Mike Jarvis, Jr. Radio: 560 WQAM – Kevin Rogers Online: ACC Network Extra – Kyle Sielaff, Mike Jarvis, Jr.
SERIES All-time: First Meeting Under Coach Larrañaga: 0-0 Home: 0-0 Away: 0-0 Last matchup: First Meeting. POLLS Miami – AP: RV USA Today: RV WCU – AP: NR USA Today: NR
Next Game: Wednesday at North Florida 
After taking on Western Carolina, the Hurricanes travel to Jacksonville to face intrastate rival North Florida. The Hurricanes have dominated the Ospreys in three previous meetings. Miami is 3-0 and has won by an average of 29.3 PPG.
This article originally appeared on