Miami Hurricanes Hoops Dismiss Rashad Muhammad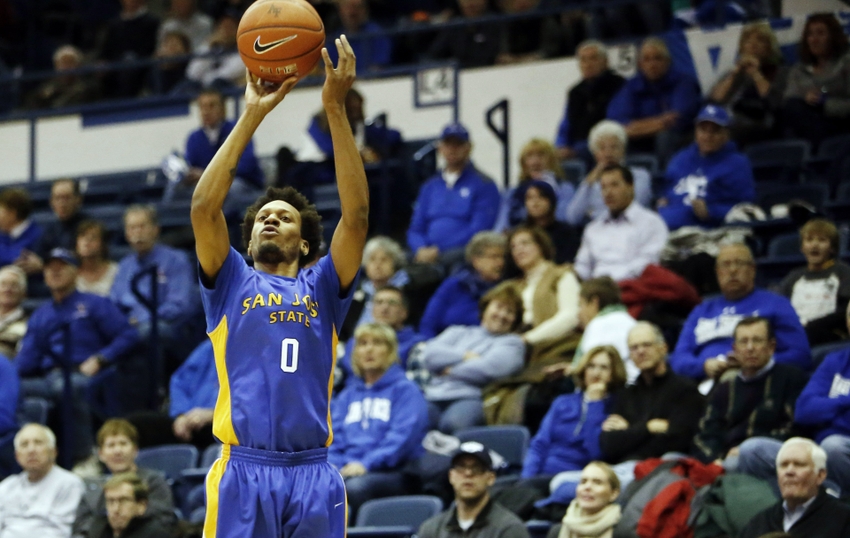 The Miami Hurricanes announced they have dismissed reserve guard Rashad Muhammad from the team. Muhammad served a three game suspension to begin the season and was eligible to return for Thursday's win over Stanford in the Quarterfinals of the Advocare Invitational.
Muhammad was dismissed for what the U called "a failure to meet team expectations." The suspension was not Muhammad's first. He was also suspended three games with three other starters in Decemeber 2014 as a Sophomore at San Jose State.
Muhammad was expected to give Miami a shooter and scorer from the wing off the bench this season. He was San Jose State's leading scorer in each of his two seasons with the Spartans. He averaged 13.5 Points Per Game and shot 37.9 percent on threes during his two seasons there.
The 6'6 wing from Las Vegas played seven minutes in Miami's exhibition win over Barry University, but did not score. He never seemed to grasp what the coaching staff expected of him.
Coach Jim Larranaga said: "We just have certain standards we have set for all our players and he just never was able to meet those standards…Even during the year that he sat out, we were constantly reminding him of how important it is for him to understand the responsibilities of a Miami player and he didn't do that."
The emergence of Australian Freshman DJ Vasiljevic softens the blow of losing Muhammad. Although he struggled in the loss to Iowa State, Vasiljevic has been a pleasant surprise coming off the bench to give the Hurricanes some shooting in the first five games of the season.
Vasiljevic is averaging 8.6 PPG and shooting 44 percent from beyond the arc. Fellow freshman Bruce Brown had also given the Hurricanes a spark on the wing. Brown is averaging 9.2 PPG and provides Miami with a solid all-around game.
The reason(s) for the suspension at San Jose State was never disclosed. Then Spartans coach Dave Wojcik told the Santa Cruz Sentinel at the time "I'm not going to put up with that." A source told the Sentinel the reasons for the suspensions were "not a legal matter".
Muhammad transferred at the end of a 2-28, 2014-15 season, Spartans season. Muhammad's dismissal given his past issues doesn't come as a big surprise. The San Jose Mercury News reported when Muhammad announced he was transferring  that his departure might have been addition by subtraction. There were rumblings that he was not the best off the court influence to his teammates.
This article originally appeared on