Miami Hurricanes Get Votes in Latest College Basketball Polls
The Miami Hurricanes continued to be among others receiving votes in this week"s latest College Basketball Polls released today.
The Hurricanes received five points to place 33rd in the Associated Press Top 25 Media Poll and 13 points to place 30th in the USA Today Coaches poll. Miami has not cracked the Top 25 this season, but has been among others receiving votes almost every week.
The 'Canes received five points in the Media Poll and 13 in the Coaches Poll. ACC foe Virginia Tech is six spots ahead of Miami in the Media poll with 40 points and one spot behind them in the Coaches poll with eight points.
The Hurricanes host Virginia Tech on February 8th and travel to Blackburg on February 27 in the season's second to last regular season game. Miami is the highest rated ACC team that is not in the top 25.
Six ACC teams are currently ranked in the top 25. Duke is fifth in the Media Poll and fourth in the coaches, North Carolina is 8/8, Louisville 10/11, Virginia 12/10, Florida State 21/22 and Notre Dame 25/24.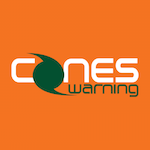 Apply to Canes Warning.
Start your application process by filling out the fields below
Notre Dame is currently the first ranked ACC Miami will face this season. The Fighting Irish travel to the Watsco Center on January 12. After starting 9-0, Notre Dame has dropped their last two games to Villanova and Purdue.
The Irish face Colgate, St. Peter's Pittsburgh, Louisville and Clemson before they play Miami. Miami's next game against a ranked team after Notre Dame is a trip to Durham, North Carolina to play Duke on January 21.
A 76-56 win over Florida Atlantic was the Hurricanes only game last week and their first game in ten days. Davon Reed made five three point field goals on his way to 21 points to lead Miami.
Anthony Lawrence also contributed to the three point barrage. The Sophomore sixth man made all three of his attempts to finish with 13 points and six rebounds. The rest of the Hurricanes were 0-7 from beyond the arc.
Freshman Guard Bruce Brown continues to shine. He was the only Hurricane in double figures other than Lawrence and Reed. Brown finished with 14 points, eight rebounds, six assists and two steals. The only downside of his game against the Owls was that he made only four of his 11 shots from the floor.
Miami continued to play elite defense in the win over Florida Atlantic. The Owls made just 19 of their 57 shot attempts and were just three for 17 on three point attempts. FAU was able to connect on 15 of 18 from the foul line or the game would have been an even bigger blowout.
The Next Game for Miami is George Washington. The Colonials travel to Watsco Arena after beating Central Florida 74-59 in Washington D.C. Thursday night for their third straight win. GW is 8-4. Their losses were to Georgia, UAB and Penn State. They have impressive wins over Temple and Harvard.
This article originally appeared on