Miami Hurricanes are a 7th Seed in Latest Bracket Matrix Consensus Ratings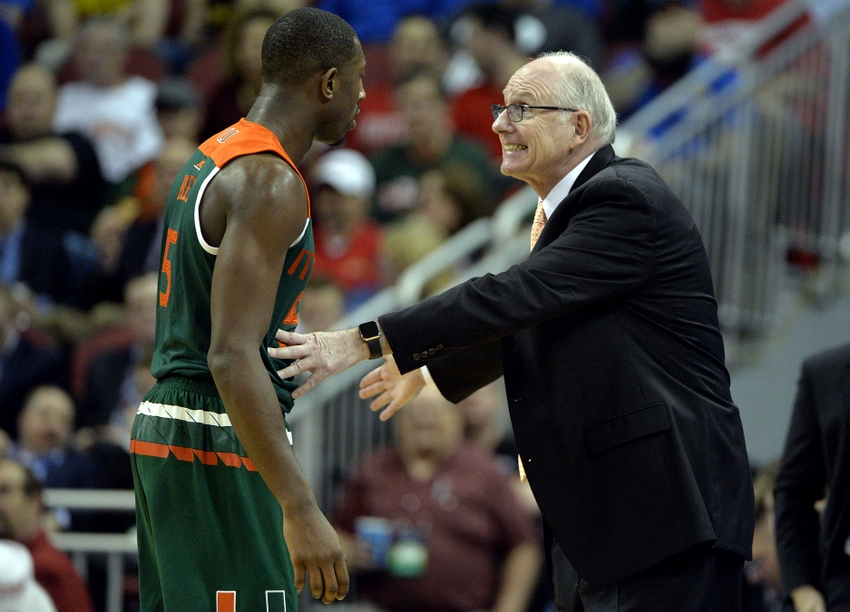 A 4-2 start with losses to Iowa State and Florida and a win over Stanford, has the Miami Hurricanes as a consensus seventh seed according to the Bracket Matrix.
The Matrix defines itself as "The Bracket Matrix tries to collect most bracketologists' opinions of how the NCAA Men's Basketball tournament bracket will look like each year.  This page measures how closely each bracketologist matched the work of the selection committee. This emphasizes seeding as much as picking the correct teams in the field."
None of the sites have updated their brackets after the Thanksgiving Holiday Tournaments. The 'Canes will likely be on the bubble once the Sites have updated their Brackets even with the losses based on their strength of schedule.
The Hurricanes are currently 59th in the RPI according to Real Time RPI. Iowa State is 68th. Miami is their only win against anyone in the top 100. Miami's RPI is likely to sink before ACC play commences on New Year's eve against North Carolina State.
Their next five games are against teams ranked between 251 and 298 in the RPI. Syracuse, Boston College, and Florida State are the Hurricanes only games in ACC play against teams that are below 100 in the RPI.
The king of the Bracketologists, Joe Lunardi, had the Hurricanes as an eighth seed in the South, playing Indianapolis against Virginia Commonwealth as of November 24. He had Kentucky as the South's number one seed.
Jonathon Warriner who is at @Bracketologist3 on Twitter has the Hurricanes as one of the first four out with his updated rankings heading into the final night of the Big Ten-ACC Challenge.
TeamRankings has the Hurricanes as a bubble team with a 52.3 percent chance of getting in the NCAA Tournament. They project Miami to finish the season with a 19-11 record. The 'Canes number 27 in TeamRankings, rankings.
Warriner and Team Rankings are by far the most up to date rankings. The game against Rutgers is a big game for the Hurricanes. Although Rutgers is unlikely to be an NCAA Tournament team, the ratings also take into account your opponents, opponents. With a week schedule for the next month, every game is going to count for Miami this season.
This article originally appeared on