Miami Basketball: Hurricanes receive surprising commitment from Lonnie Walker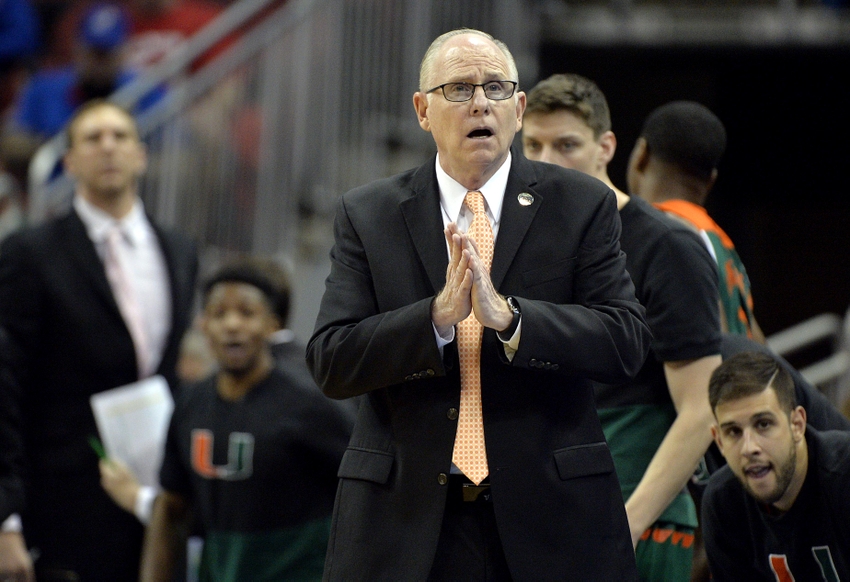 Miami basketball has landed three five-star recruits in their last two classes.
The thought by many regarding five-star 2017 shooting guard Lonnie Walker was that he was going to commit to either Arizona or Villanova.
Instead, on Wednesday, the Philadelphia, PA native spurned both Wildcats for Jim Larranaga and the Miami Hurricanes. Walker is ranked 19th in ESPN's top 100 for the class of 2017 and is labeled as the best player in the state of Pennsylvania. He was down to Arizona, Kentucky, Miami, Syracuse and Villanova, but felt most comfortable in Coral Gables.
"It was beautiful," Walker told ESPN in October when asked about Miami. "The environment, the people, I meshed with the players really well. Ja'Quan Newton, Dewan [Huell]. The coaches and assistant coaches, I mesh with really well. I thought it would take a little bit longer to talk to the players and hang out and everything, but it sort of just snapped right away."

Miami has had success with players from the Philadelphia area the last few years. Newton and Davon Reed — who both played in the same AAU program as Walker — are on the roster now, and assistant coach Adam Fisher is from the suburbs of Philly. Fisher was the lead recruiter on Walker.
It's rather obvious that Miami's connections to the Philadelphia area was one of the main reasons Walker chose the Canes.
His commitment gives the Hurricanes four recruits in their 2017 class. Four-star point guard Chris Lykes, four-star power forward Deng Gak and forward Samuel Waardenburg are all talented players, but none of them have the hype that Walker possesses.
Walker has impressive physical tools that have helped him transform into a potent force on both ends of the floor. On offense, Walker uses his strength to attack the lane and his length and athleticism to finish over bigger defenders at the rim. Defensively he has the potential and upside to develop into a versatile force because of his wide shoulders, long arms and excellent lateral quickness.
The 6'4″, 192 pound guard has the ability to hit jumpers from long range and play in the mid-range, but he is still inconsistent from both of those areas. If he can improve as a creator and a three point shooter, Walker will develop into one of the elite players in a loaded ACC.
Walker's commitment not only gives the Hurricanes their third five-star recruit in the last two classes, but it also provies Larranaga with a dangerous 2017-18 backcourt. Walker, Ja'Quan Newton, Bruce Brown and Anthony Lawrence Jr. will form what is expected to be a high IQ, interchangeable unit that is going to be awfully difficult to attack and defend.
Larranaga's team may take a bit of a step back this year without the services of Sheldon McClellan and Angel Rodriguez. However, there is no doubt the future of Miami basketball is promising with their success on the recruiting trail.
More from Busting Brackets
This article originally appeared on