Men's Tennessee Basketball Exhibition: Three Things to Watch for When the Vols Take the Court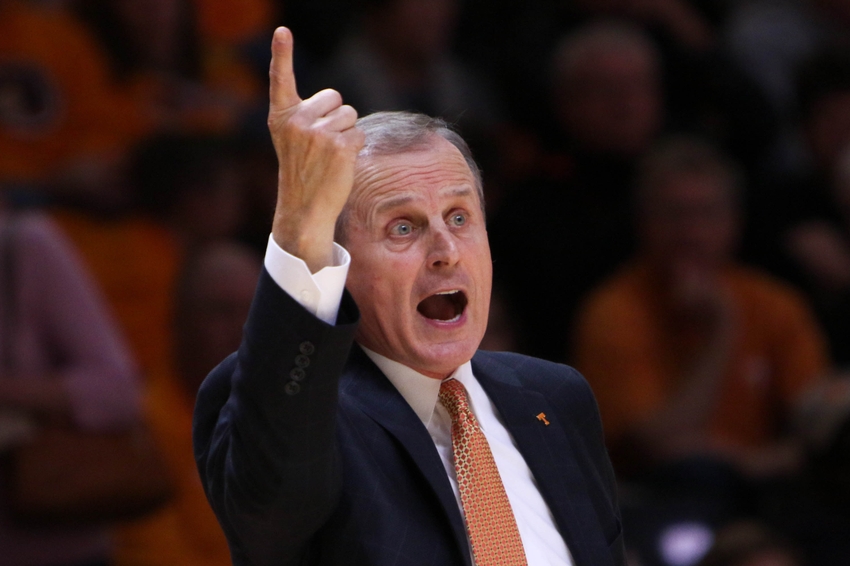 Tennessee Basketball has its first exhibition game against Slippery Rock. Here are three things to watch for from Rick Barnes's Volunteers.
While the wheels have come off of the Tennessee football program, the men's Tennessee Basketball program is set to take the court just in time.
Rick Barnes's second team in Knoxville has an opening match-up against Slippery Rock.
The Rock will test the Vols in many ways, and there are plenty of things we need to see from the Vols in this opener.
With eight new guys able to see some action this year, including a senior transfer, a redshirt freshman, and six new recruits, Barnes is nearly working with a brand new team. He's also got some work to do with his top two scorers from last year gone.
Taking all of that into account, here are the three things to watch for in the Vols' opener against Slippery Rock.
1. How does Lamonte Turner handle the point guard duties?
Lamonte Turner committed to Tennessee last year as a shooting guard, and after being academically ineligible for a year, he spent all of last season learning behind Kevin Punter how to play the point guard position. Now, he steps into that role as a combo guard.
Barnes talked him up all last year as a leader and as a guy who will be ready to take the reigns this year. Well, now is his chance. Sure, it's just an exhibition, but the game against Slippery Rock will give us an idea as to how Turner can handle running the point. And it will give us our first glimpse into just how good he is.
2. What type of aggression does Robert Hubbs III show?
Through three years with the Tennessee basketball program, Robert Hubbs III has consistently under-achieved as a five-star recruit who once committed to Cuonzo Martin. However, this is the first time in his career he actually gets to play in the same system two years in a row.
And after he was the third leading scorer last year, with the top two scorers gone, this is his team. Hubbs has great size and athleticism for an off-guard. He is also a very good shooter. His biggest problem has mostly been lack of aggression. He needs to change that this year. Tennessee basketball's exhibition game will really show just how ready he is to do that.
3. Who will the big men be?
Will Rick Barnes run a four-guard set or have a point forward and a center? If so, who will the center be? We can pretty much assure that Admiral Schofield will be in the lineup. He is a versatile front court player who can pretty much do everything. And he's the perfect replacement for Armani Moore.
However, Barnes also has two guys who can truly play center in Kyle Alexander and Lew Evans. Alexander played as a freshman last year, and Evans is a senior transfer. It's likely one of those guys will be in the starting rotation. But we're not sure. Against Slippery Rock, keep an eye on how Barnes rotates his post players.
More from All for Tennessee
This article originally appeared on