MBB: Notre Dame vs Seattle: 3 Things We Learned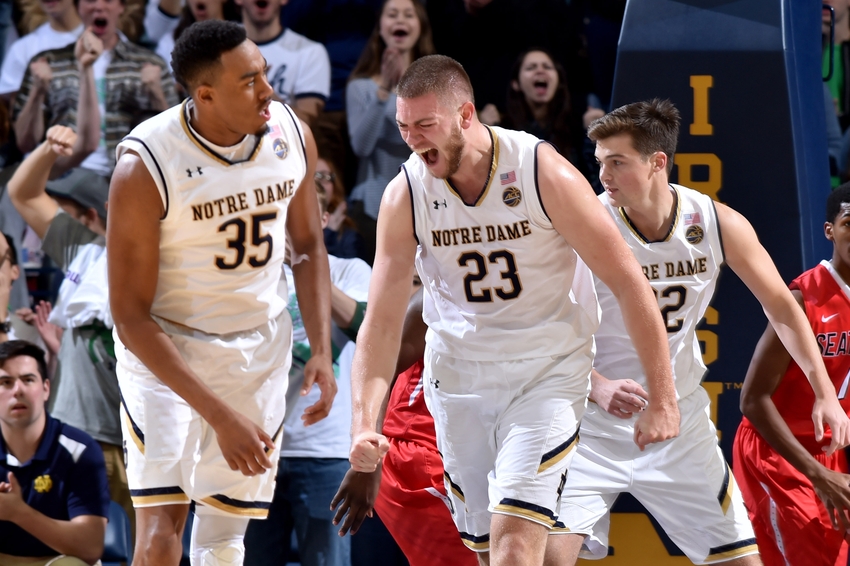 Notre Dame has started the 2016-2017 2-0 with their second blowout win of the year defeating Seattle 92-49.
VS.
| | | | |
| --- | --- | --- | --- |
| | 1 | 2 | T |
| Fighting Irish | 56 | 36 | 92 |
| | 25 | 24 | 49 |
In their first two games of the season, Notre Dame has won with ease. The teams they have played may not have been much of a challenge, but it's still good momentum heading into tougher games.
In a game this lopsided, it's hard to find significant take aways from either time. No one believed heading into this game that the final score would be close, and that's exactly what happened.
Irish stars, V.J. Beachem and Bonzie Colson both lead the team with 16 points. Although scoring wasn't the main focus against the Redhawks, it's still a plus to see star players have big games.
So, what did we learned against Seattle?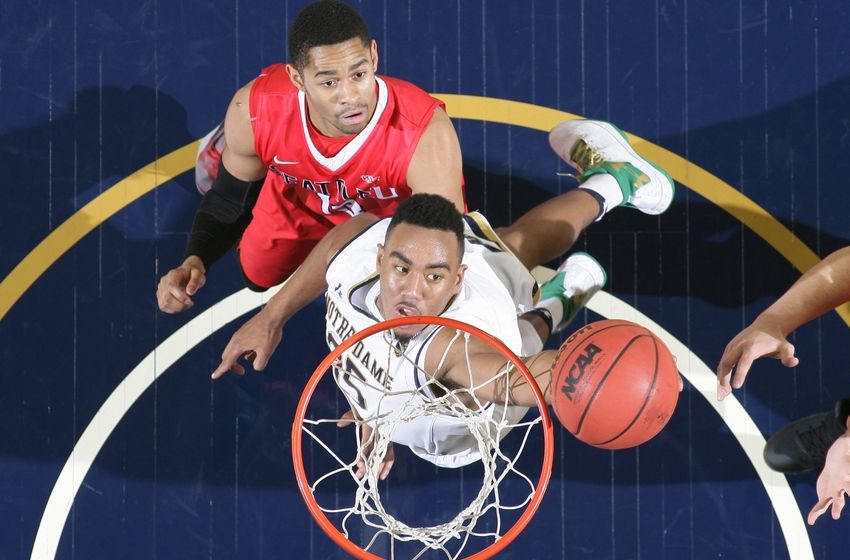 3. Rebounding is Still an Issue
Notre Dame may have out rebounded Seattle 40-33, but players who should have had a great game on the boards didn't. This Irish team is still looking for their big man. Bonzie Colson cannot lead the team each night in rebounding at 6'5″. If this team wants to compete against top ACC teams, they need to develop a true post man.
The Irish did shut down Redhawks leading rebounder, Scott Ulaneo, who finished with five rebounds. That was only half of the goal during this game, though. Notre Dame needs to find a way for Martinas Geben to play more physical in the paint. As the tallest player on the team, Geben is the Irish's best chance against players like Justin Jackson and Kennedy Meeks.
If Geben doesn't start to pan out soon, the Irish may want to try something new. The Irish have sophomore Matt Ryan and freshman John Mooney coming off the bench. Both of these players may not be ready to start for Notre Dame, but they may want to begin playing more minutes.
At 6'9″ tall, Mooney seems to be the post players Notre Dame is going to rely on once he's ready for college play. It may not be a bad idea to start upping his minutes now and get him ready sooner rather than later.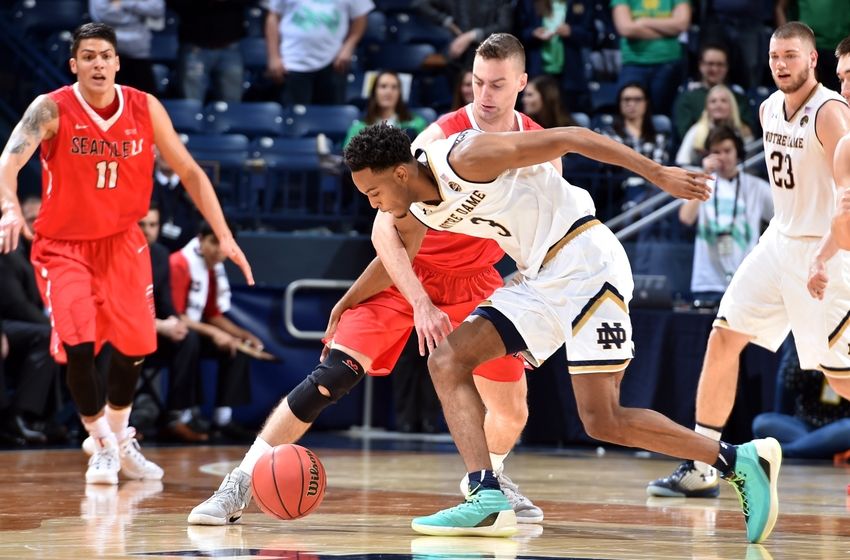 2. V.J. Beachem and Bonzie Colson Will Lead This Team
For the second game in a row, Beachem and Colson proved their the stars of Notre Dame men's basketball. Both players finnished with 16 points, and proved to be the leaders in their part of this team.
Beachem finished shooting 5-10 from the field and 3-6 from deep in 23 minutes. Once again, this senior took the court by storm and lead Notre Dame to another victory. As one of the runner for the 2017 Naismith Award, Beachem is looking to be the top player on this team.
Although Colson is only 6'5″ tall, he's Notre Dame's best post player. Leading the team with eight rebounds, four on the offensive end. Colson isn't looking to be Notre Dame's leading board grabber all season, but is going to continue to be a driving force for the Irish.
When these two play well, the Irish should win. As two of the best players in college basketball, Beachem and Colson are going to be what makes or breaks the Irish in 2016. When they begin conference play, if these two aren't on their game then Notre Dame isn't going to win.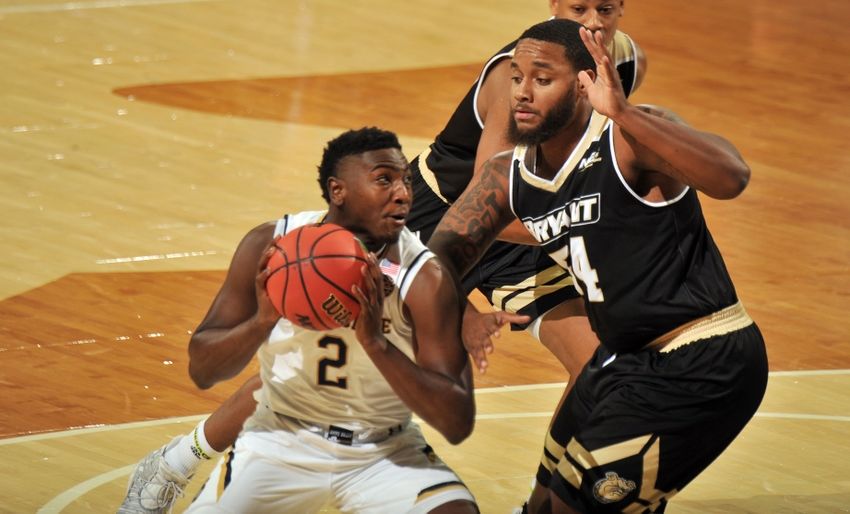 1. The Irish Have A Lot of Reliable Guards
With four guards playing over 15 minutes, and scoring above 10 points each, Notre Dame has found themselves with an abundance of reliable guards. This isn't a bad thing. If the Irish are going to struggle on the glass then they might as well be able to handle the ball.
Steve Vasturia, Matt Farrell, Rex Pflueger, and Temple Gibbs all contributed big for the Irish in this game. What was more impressive than the scoring by these guards, was the defense. Gibbs, Pflueger, and Farrell all combined for seven steals in the game.
Want your voice heard? Join the Slap the Sign team!
Notre Dame's backcourt is looking bright this season. If all the scoring is heavily relied on by Beachem, the Irish could see themselves even more successful than they hoped coming into the season. If the defense plays this well too, Notre Dame could become one of the best backcourts in the NCAA.
This article originally appeared on