Maui Invitational: Oregon Ducks Finish Tournament With UConn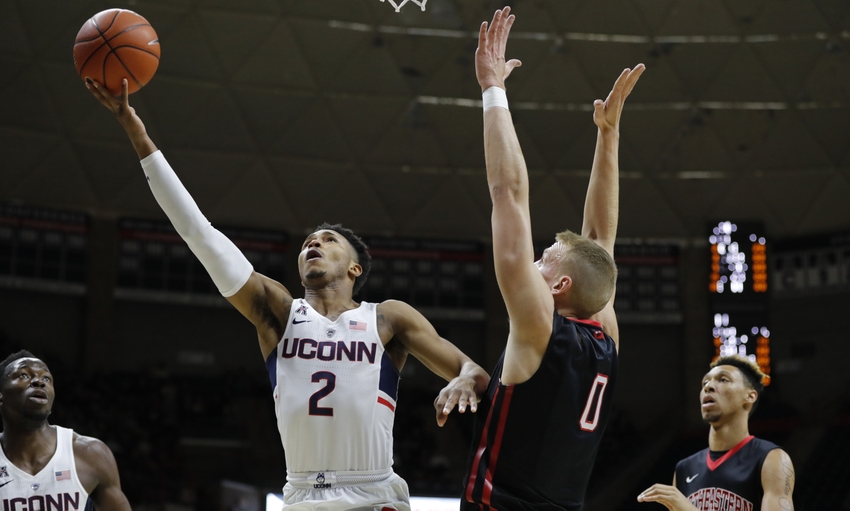 The Oregon Ducks will have another test on Wednesday against Connecticut in the Maui Jim Maui Invitational.
Dillon Brooks returned to spark Oregon to a win over Tennessee on Tuesday, hitting a 3-pointer with 20 seconds to go to seal the victory. For the second game in a row poor shooting plagued Dana Altman's team. The Ducks hit just 33 percent from the field. Brooks led the team in scoring in the win.
Oregon will need someone to compliment Brooks on Wednesday or it could be a long afternoon. The draw is UConn who saw three players score in double figures against Chaminade on Tuesday. Led by Jalen Adams with 25 and 9 rebounds along with 11 assists. As a team they had 20 assists and 5 steals. The Huskies shot at over 60 percent from the floor and 40 percent from beyond the arc.
Oregon will have to play well inside. UConn put of over half their point total in the paint on Chaminade with 44 points inside. One player that can make a difference for Oregon is Tyler Dorsey. He has been in a funk the first two games of the tournament with 9 turnovers, including one that could have cost Oregon the game against Tennessee.
The Ducks will look for two wins in Hawaii on Wednesday. Tipoff between Oregon and UConn is slated for 2:30pm Pacific Time on ESPN2.
This article originally appeared on