Maui Invitational: Oregon Ducks Face Tennessee In The Consolation Bracket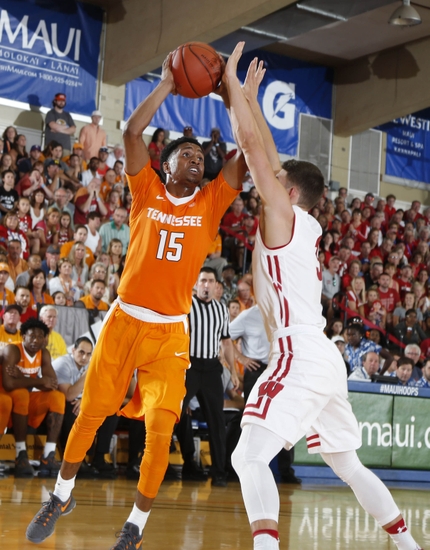 The Oregon Ducks will face a 1-2 Tennessee team on Wednesday morning.
Deficits and runs are funny things sometimes. On Monday the Oregon Ducks took a 22-4 run into the second half to have a shot at a victory over Georgetown. A one point lead was as close as they would get before the Hoyas went on several small runs of their own, landed their free throws and won the game 65-61.
Wisconsin opened the Maui Jim Maui Invitational on Monday with a 13-0 run to start the game. Tennessee overcame a 17 point defecit in the second half, but lost to the Badgers by 12 points. The Vols did not miss a free throw in the game and had 10 turnovers.
The Oregon Ducks just had a bad game. The return of Dillon Brooks almost brought them back. He added 8 points and had 2 turnovers. Tyler Dorsey had just two points and 5 turnovers and after an 0-13 start Dana Altman's team had a tough game on the road against the Hoyas.
LaMonte Turner is the player to watch for Tennessee. He had five points, three steals and two assists vs Wisconsin. Shembari Phillips had 16 points vs the Badgers and Detrick Mostella had double figure scoring with 12 points.
The Oregon Ducks and Tennessee Volunteers meet on the Hardwood in Lahaina Tuesday at 10:30am Pacific Time.
This article originally appeared on