Maryland Basketball: Melo Trimble exits exhibition with ankle injury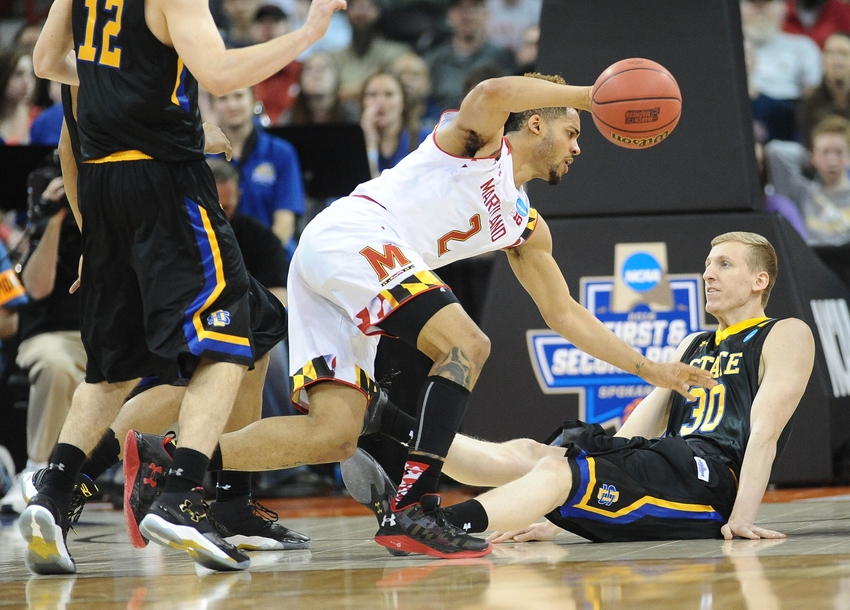 Maryland basketball showcased their depth without Melo Trimble in the team's exhibition on Saturday.
The Maryland Terrapins were able to dominate Division II Catawba College (NC) despite losing their most accomplished scorer in Melo Trimble to a sprained ankle in the first half.
Trimble landed awkwardly after colliding with a teammate under the basket and remained on the bench for the rest of the game. Head coach Mark Turgeon has since said that Trimble's injury is a "grade 1" sprain and that the junior isn't expected to miss much time.
It was the kind of injury that seemed serious enough to warrant holding him out of an exhibition game, but Maryland fans shouldn't worry about him missing much time.
If this was a critical game, the Terps likely would have reinserted Trimble into the lineup, but his absence allowed Maryland's three new freshmen to gain valuable minutes while they adjust to a new system and new teammates.
Anthony Cowan, Kevin Huerter and Justin Jackson each displayed why they were ranked among the top 100 recruits coming out of high school. Cowan had 15 points in 24 minutes, and impressed viewers by being vocal and directing the offense. Huerter and Jackson each had flashes of greatness throughout the day, as Huerter knocked down a three just before halftime and Jackson caused headaches with his physical play on the defensive end of the court.
Beating a Division II team doesn't prove that the Terps are ready to play deep into March. However, Turgeon's squad has added depth this off-season, which should prove beneficial in more difficult match-ups
The Terps will kick off the season against American University at home and will almost surely have Trimble in the starting lineup.
Their first seven games, against Towson, Stony Brook and Richmond, among others, will provide an opportunity for the young players to get used to playing together at a high level. We will have a good idea of how Maryland stacks up against the nation's elite teams after their first big contest against Pittsburgh in the Big Ten/ACC Challenge on November 29.
More from Busting Brackets
This article originally appeared on