Maryland Basketball: Darryl Morsell is newest member of Terps' 2017 class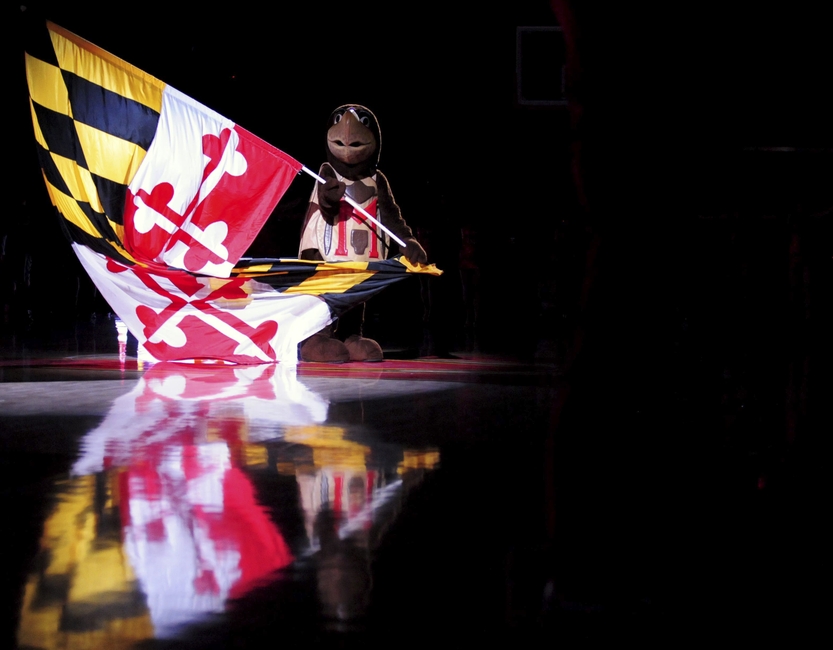 Mark Turgeon and Maryland basketball have added a second recruit to their class of 2017.
With Maryland potentially losing the services of point guard Melo Trimble at the end of this upcoming season, head coach Mark Turgeon is planning for the future by adding a new member to the 2017 backcourt.
Four-star shooting guard and Baltimore native Darryl Morsell committed to the Terps over Notre Dame. The 6'4″, 200 pound Mount St. Joseph High School prospect is ranked 32nd at his respective position in the class of 2017 and is the 6th best player in the state of Maryland.
According to Scout, Morsell has one of the quickest first steps in all of high school basketball. He can get into the lane with ease, has terrific athleticism and can provide plenty of scoring from either the one or two position.
Maryland's newest commit is a strong ball handler, but he currently doesn't have the developed skill set in order to be a true point guard, at least right off the bat in 2017-18. At this point in his career, he is more comfortable creating for himself at all three levels rather than his teammates. However, if Turgeon can help ease him into the point guard role in his first year, he could eventually be a force on both ends of the floor due to his size and athleticism.
Even if Maryland does lose Trimble to the NBA after the 2016-17 season, Anthony Cowan, Dion Wiley and Jaylen Brantley will still be on campus. This gives Maryland good versatility and depth in the back court, providing Morsell with more of an opportunity to get a feel for the increased speed of the college game.
Morsell isn't the lone commitment that Maryland has landed in the class of 2017. He joins four-star Montverde Academy center Bruno Fernando as high school prospects who have given verbals to the Terps.
Turgeon is still involved with elite point guard Trevon Duval, big man Billy Preston and shooting guard M.J. Walker, among others. Maryland currently has zero scholarships open in 2017, but things change rather quickly nowadays due to transfers and the new NBA Draft process.
Overall, this is a strong addition for a program that is trying to continue their success in the Big Ten. It's also smart to prepare for life after Trimble, as the Terps need to become a more balanced roster to advance in March Madness.
More from Busting Brackets
This article originally appeared on