Maryland Basketball: Alex Len dominates Detroit Pistons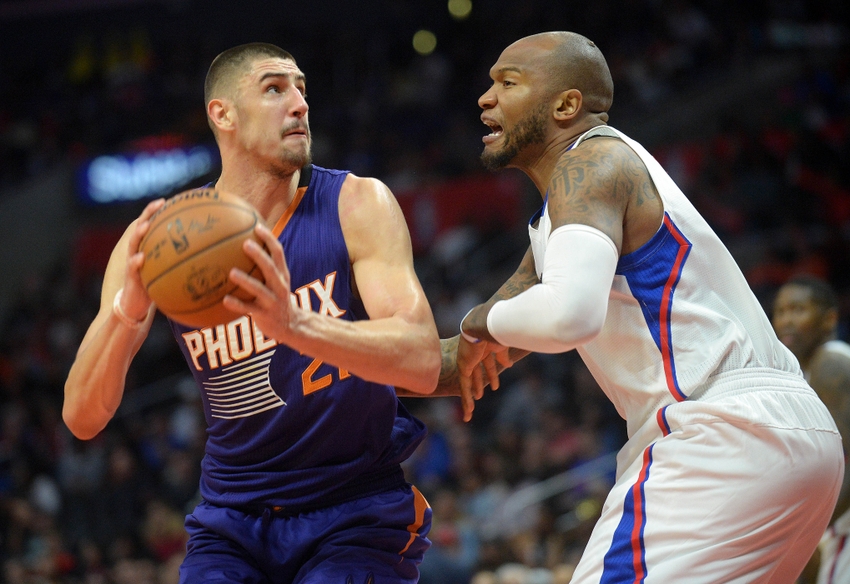 Alex Len has showed glimpses of how special an NBA player that he could be.
On Wednesday evening, Len had his most productive game of the season against the Detroit Pistons.
Len scored 16 points (7-of-10 shooting) and grabbed a season-high 14 rebounds for the Phoenix Suns in a 107-100 win over the Pistons. The former Maryland star was one of six Suns that scored in double figures.
His 7.0 rebounds-per-game are second on the team only to Chandler's 13.3. Chandler has missed the past two games after the death of his mother.
Len really excelled throughout the game and was a problem for Pistons star center Andre Drummond. He also was able to record three steals and a block in addition to his success on the offensive end.
The former Terrapin was also able to stay out of foul trouble, which was huge for a team that was missing a talented big man in Chandler. Len only recorded three fouls on the evening.
It's been a hot-and-cold campaign for Len so far this season. His only two starts have come over the last two games when Chandler was out.
Len is averaging 8.6 points to go along with 7.8 rebounds per contest. He's also averaging one block per game, which was a major selling point during his time in College Park.
Last season was his best as a pro as he averaged 9.0 points and 7.6 rebounds for the Suns. Over his career, he's averaging 6.5 points and 6.5 rebounds.
At the end of the 2016-17 season, the Suns have decide whether or not to extend a qualifying offer to Len. He could stand to make $6.3 million if he accepts the offer.
More from Terrapin Station
This article originally appeared on