Louisville Basketball: Why is Terry Rozier losing floor-time for the Celtics?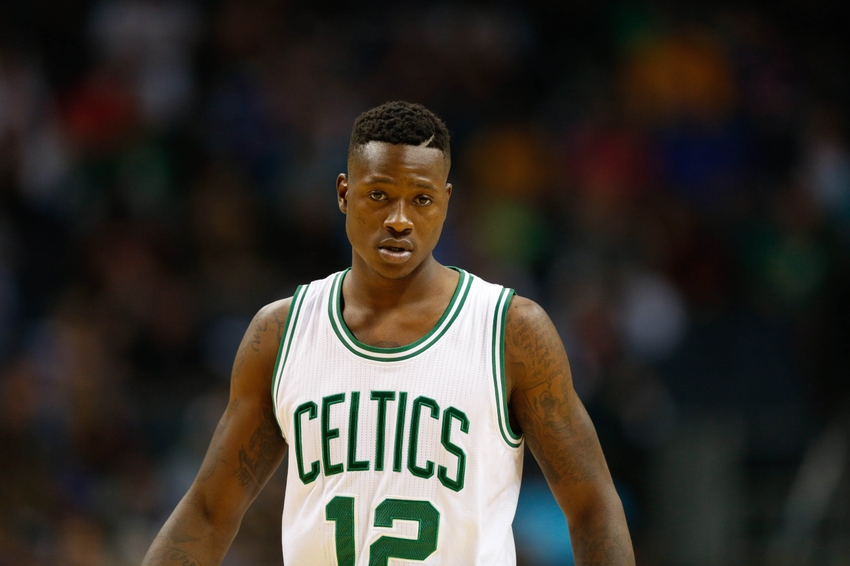 We take a look at why former Louisville basketball player Terry Rozier is losing minutes fast for the Boston Celtics.
The start of the 2016-2017 season has been very promising for former Louisville basketball star Terry Rozier. After a great Summer League and preseason, it looked at though he had solidified himself as the back-up point guard for the Boston Celtics. However, after Wednesday night's game, it looks as though that may not be the case after all.
Last season, Rozier sat behind back-up point guard Marcus Smart. The former Oklahoma State Cowboy wasn't phenomenal, but he was good enough to gain the trust of the coaching staff last season.
Smart has been plagued with a left ankle sprain over the last few weeks, which has kept him completely out of the Celtics' rotation. However, during his absence, Rozier has been playing like a guy who belongs in the NBA and on the Celtics' regular rotation.
The bad news is that Marcus Smart made his appearance tonight for the Celtics in their 107-100 win over the Chicago Bulls. Not only did he make an appearance, but he played 34 minutes, which was high enough for third on the team.
This meant that Rozier had to sit on the bench and play in his lowest minute-total of the young 2016-2017 season with 13.
At the same time, it wasn't like Marcus Smart was amazing in his performance for the Celtics. He finished the game with 5 rebounds, 5 assists, 1 steal, 1 block and 7 points. Oh yeah, don't let me forget that he also had six turnovers. Seriously, this guy almost had more turnovers than points Wednesday night.
Rozier on the other hand, played 21 less minuted than Smart and had 2 rebounds, 7 points, and zero turnovers. Please tell me which player you would rather have in your rotation?
Let's all hope that Celtics' head coach Brad Stevens realizes the utter mistake he made this evening playing Smart over Rozier. Things have changed since last season, the Celtics better not fall asleep on Terry Rozier.
This article originally appeared on