Louisville Basketball: Where Does The Cards' Scoring Rank In The ACC?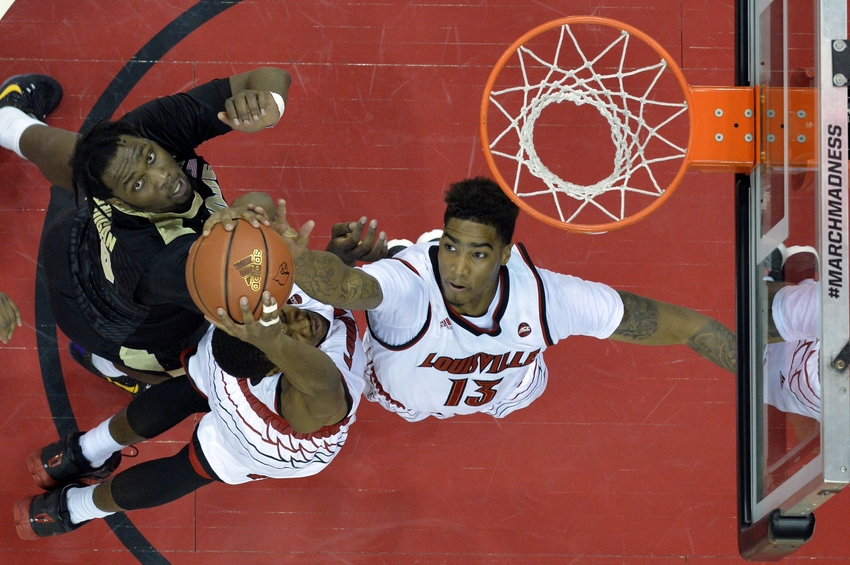 We take a look at where the Louisville basketball team ranks offensively in comparison to the other ACC conference teams.
I don't think there is anyone on the planet right now that thinks the Louisville basketball team is a good scoring squad. Frankly, there are moments during games where I wonder if they will ever score again. That may be a bit of a stretch, but they have gone through scoring droughts where they aren't coming close to making a shot.
Whether it's taking bad shots or missing easy lay-ups, these Cardinals are having trouble getting the ball in the basket through the first couple weeks of the season.
With that being said, we decided to do a little research and find out just where the Cards rank in scoring among the other ACC teams. As you may have imagined, it's pretty darn embarrassing:
Here are Louisville's scoring numbers, according to the ACC's Statistic Website:

11th in Scoring Offense (75 points per game)

13th in Free Throw Percentage (.672 percent)

15th in Field Goal Percentage (.425 percent)

15 in 3-Point Percentage (.320 percent)
I don't think that it's a surprise to anyone that they are bad, but did you know that they were that bad? They are dead last in the conference in Field Goal Percentage and 3-Point Percentage, which are two categories that Louisville must improve in if they want to be a little bit successful this year.
The good news in all of this bad information is that it's still very early in the season. We have seen many Louisville teams that haven't been great on offense, but they play hard and give a ton of effort on defense.
I don't see any reason why this team can't keep improving, especially when there isn't anywhere to go but up for this basketball team.
This article originally appeared on