Louisville Basketball: Where are the Cards in Lunardi's latest bracketology?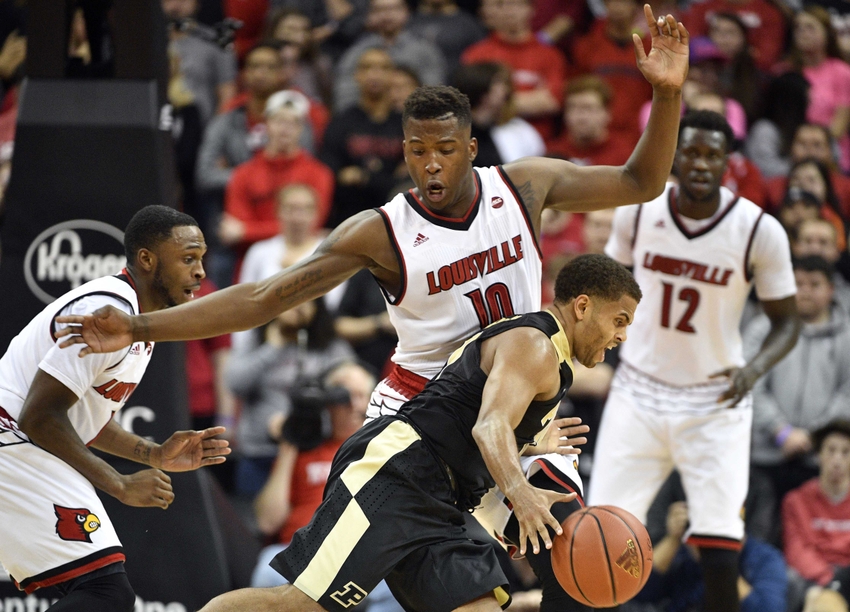 We take a look at where the Louisville basketball team is in Joe Lunardi's latest bracketology for the first week of December.
The Louisville basketball team got their sixth win of the young 2016-2017 season against Purdue on Wednesday night. It was an impressive defensive performance that shut down the Boilermakers' offense from the start. While the Cards still can't score, at least we know the other team won't either.
SEE ALSO: 5 Takeaways from the Cardinals win over the Purdue Boilermakers
Joe Lunardi from ESPN released his latest "Bracketology" for the first week of December and it actually looks very favorable for the Cardinals.
As of right now, Lunardi believes that the Louisville basketball team would be a 3-seed in the NCAA Tournament. Since they are number 14 in the country, that doesn't come as too much of a surprise.
Here are the match-ups from the East Region:
1 Villanova vs. 16 North Dakota or Wagner
8 Michigan vs. 9 Dayton
5 Notre Dame vs. 12 UNC Wilmington
4 Florida vs. 13 Monmouth
6 West Virginia vs. 11 California or Texas A&M
3 Louisville vs 14 Akron
7 Michigan State vs. 10 Miami
2 Baylor vs. 15 North Dakota State
Believe what you want, but I sure hope this is the scenario that the Cardinals end up with. If they can get through West Virginia, then they would be able to play Michigan State who has played like garbage this year or Baylor, who they have already seen once.
Then they would surely meet up with the defending National Champions, which I believe Louisville would be able to beat on a neutral floor.
Want your voice heard? Join the Big Red Louie team!
With that being said, let's also realize that it's the first week of December. There is still a ton of basketball left to be played and a lot of teams that could change their look by the end of the season.
Here's to hoping that Louisville draws another phenomenally boring region like they did a few years ago.
This article originally appeared on