Louisville Basketball: What happened in Dieng vs. Rozier on Monday night?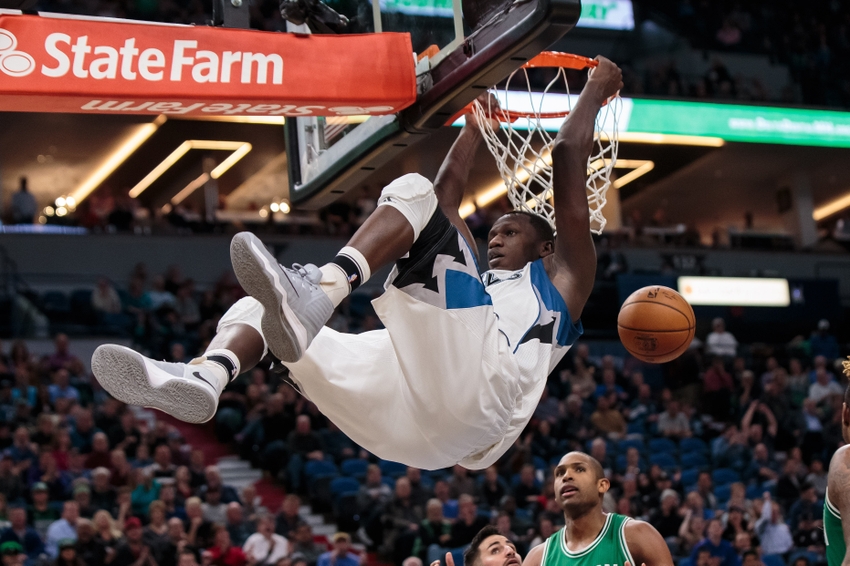 We take a look at the big meeting between two former Louisville basketball players Terry Rozier and Gorgui Dieng Monday night.
Two former Louisville basketball players went head-to-head in the NBA on Monday night, as the Minnesota Timberwolves and the Boston Celtics squared off. Terry Rozier and Gorgui Dieng made sure to live up to the hype, as they both had one of their best games of the 2016-2017 season.
Both teams haven't had the seasons that they were hoping for, but the Timberwolves, in particular, are definitely falling short of expectations this year.

99

93
The Celtics were able to pick up their eight win of the season in two strong performances from Isaiah Thomas and Al Horford. However, that didn't mean that Terry Rozier couldn't have fun at the party. Rozier finished the game with 4 rebounds, 2 assists, 1 steal, and 12 points. His presence off the bench made a difference in the Celtics' six point victory.
While the Timberwolves did lose this game, it wasn't because of Gorgui Dieng. Not only did he have his season-high in points, but he achieved his fifth double-double this year. Dieng is really coming into his own during the 2016-2017 season.
It's always exciting to see former University of Louisville athletes making a career for themselves in professional sports. What makes it even better is when they begin to excel because of the things they learned while growing as Cardinals.
Rozier and Dieng are becoming two, very solid NBA basketball players and they have bright careers ahead.
This article originally appeared on