Louisville Basketball: Previewing the Old Dominion Monarchs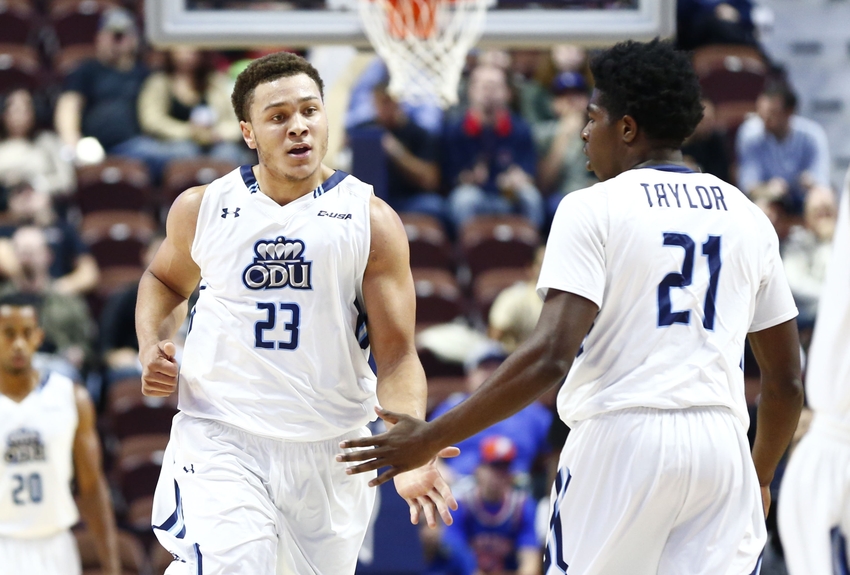 We take a look at the Old Dominion Monarchs that will be squaring off against the Louisville basketball team on Wednesday night.
The Louisville basketball team will be looking to pickup their fourth win of the 2016-2017 season over the Old Dominion Monarchs. This will be another easier opponent for the Cardinals and should be able to impose their will on one of the best basketball teams from the Conference USA.
Deng Adel, Donovan Mitchell, and Jaylen Johnson are three players that have had a couple of great games for Rick Pitino this season. As the Cards head to the Bahamas for the Battle 4 Atlantis, these three guys need to play at a high-level for Louisville to win the tournament.
With that being said, the only team that could knock of the Cardinals is Michigan State and they aren't having the best start to the season after losses to Kentucky and Arizona, while also squeaking out a 78-77 victory over Florida Gulf Cost.
Monarchs' Win and Losses in 2016
Old Dominion has only played two games this season, but they have been able to win both of them towards the end of the game. Two games against James Madison and Richmond will not prepare for them to face the tenth ranked Cardinals on Wednesday night.
James Madison at Old Dominion (W, 55-62)
Old Dominion at Richmond (W, 64-61)
Not only have the Monarchs not had a tough schedule so far, the only two teams they will potentially face in the top 25 in 2016-2017 are Louisville and Rhode Island.
There is always cause to pump the breaks when smaller programs have played top-notch programs, especially when they have one or two guys that can go off. However, that is not the case with Old Dominion, as I don't expect them to give the Cardinals much of a challenge on Wednesday night.
How the Monarchs did last season:
Old Dominion played very well last season in the Conference USA. They finished the season winning 13 of their last 17 games, only to lose to Middle Tennessee State in the Conference USA championship game.
However, that didn't phase the Monarchs because they went on to win the Vegas 16 tournament in March.
1st Round: Tennessee Tech vs. Old Dominion (W, 59-75)
Semifinals: UC Santa Barbara vs. Old Dominion (W, 49-64)
Championship: Oakland vs. Old Dominion (W, 67-68)
Just like in 2016, the Monarchs didn't play very many tough opponents, as the only ranked team they faced was #21 Purdue at the beginning of the season. They were dominated by the Boilermakers and lost 61-39.
Don't be surprised when the game against Louisville goes the same way on Wednesday night.
This article originally appeared on