Louisville Basketball: Montrezl Harrell was excellent in win over Knicks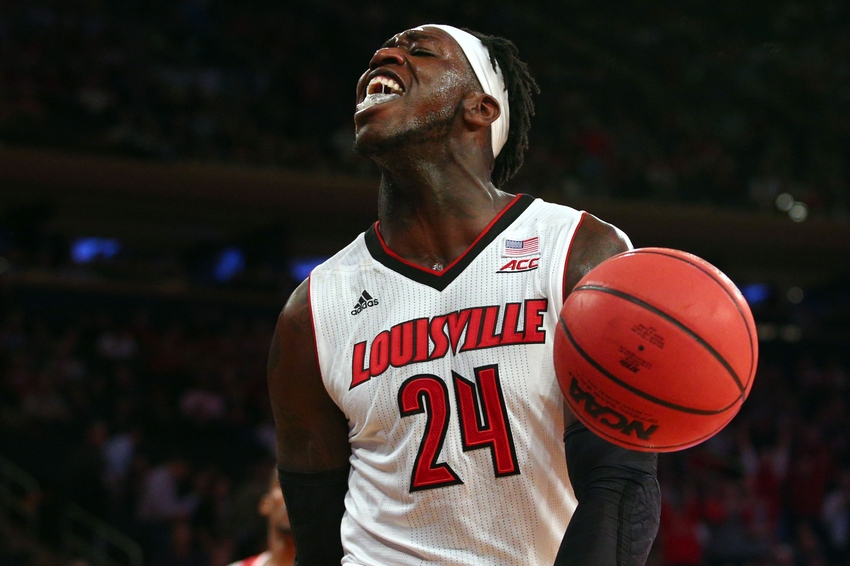 Former Louisville Basketball player Montrezl Harrell easily had his best game of the 2016-2017 season in the Rockets' win.
Recap:
The Houston Rockets have gotten out to a pretty solid start to the season as they were 2-2 going into Wednesday night's game against the Knicks. The bad news is that former Louisville Basketball player Montrezl Harrell hasn't been a part of the action, other than for four minutes, over the teams's previous four games.
However, things drastically changed on Wednesday night during the Houston Rockets' 118-99 win over the New York Knicks.
Final Score and Stat Line:
VS.
| | | | | | |
| --- | --- | --- | --- | --- | --- |
| | 1 | 2 | 3 | 4 | T |
| Rockets | 33 | 35 | 32 | 18 | 118 |
| Knicks | 25 | 26 | 27 | 21 | 99 |
Montrezl Harrell: 27 minutes, 10 rebounds, 3 blocks, 1 steal, and 17 points
Reaction:
This is the kind of performance that we have been waiting to see from Montrezl Harrell in the NBA for some time now. He dominated the glass, played with an undeniable motor, and imposed his will on the other team just like when he played for the University of Louisville.
He was down in the D-League most of last season, but performances like this will make darn sure that he stays up with the big-league club.
In the Rockets' win over the Knicks, Harrell set season-high's in literally every category we mentioned. Also, he managed to attain his first double-double of the season. It looks as though Gorgui Dieng isn't the only former Card to be dominating the NBA this week.
While this was an exciting game, we ask you to pump the brakes on Harrell having a breakout season. There needs to be more and more games like this for him to have a regular role on the team. However, after tonight, Harrell has gotten another step closer.
This article originally appeared on